Why Buy a Business
Buying a Business to Get United States Citizenship
U.S. citizenship is a prized global commodity. A well-kept secret is that buying a U.S. business can put you on a fast path to becoming a U.S. citizen.
The U.S. allocates 10,000 investor visas per year to individuals who are seeking permanent resident status in the United States who are will to invest in a commercial enterprise.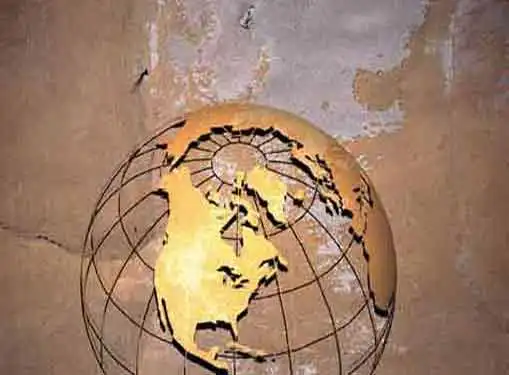 I learned this while talking to Domenic Rinaldi, who is one of the more prominent business brokers in the country. He runs Sun Acquisitions, which is a business brokerage in Chicago.
They get a fair number of buyer inquiries from people outside the United States who are aware of this fast-track U.S. citizenship program.
The program is officially known as getting "permanent resident status based on EB-5 eligibility" because immigrants through this program get EB-5 visas.
If you want all the details on how to become a U.S. citizen by buying a business, you'll need to read section 203(b)(5) of the Immigration and Nationality Act (INA), 8 U.S.C. § 1153(b)(5).
However, here's the short version of how to get U.S. citizenship by buying a business.
To get citizenship by buying a business, you first need to demonstrate that you are making a qualified investment in a commercial enterprise.
You have to show that by buying a business you will create 10 or more jobs either directly or indirectly. It helps your case if you can show that your business will result in increased exports, improved regional productivity, new job creation, or increased domestic capital investment.
The key is that the investment in a business will benefit the United States economy and create the requisite number of full-time jobs for qualified persons within the United States.
Through this program, you can get U.S. citizenship not only for yourself but also for your spouse and any unmarried children.
Three types of business will qualify an eligible individual for an EB-5 visa:
creating an original business;
purchasing an existing business and simultaneously or subsequently restructuring or reorganizing the business such that a new commercial enterprise results;
expanding an existing business by 140 percent of the pre-investment number of jobs or net worth, or retaining all existing jobs in a troubled business that has lost 20 percent of its net worth over the past 12 to 24 months
There are also requirements on how much you have to invest to get a Green Card through this program (although you don't automatically get a Green card...more on that soon). The minimum investment is $500,000 and in some cases you must invest more than $1,000,000. It depends on where the business is to be located.
To enter this Immigrant Investor program, you must complete CIS Form I-526, Immigrant Petition by Alien Entrepreneur.
Once the Form I-526 is approved, immigrant investors can apply to obtain status as a conditional resident by completing Form I-485, Application to Register Permanent Residence or Adjust Status.
Note that this is conditional residency. To subsequently become a lawful permanent resident, eligible investors must file a Form I-829, Petition by Entrepreneur to Remove Conditions.
This Form I-829 has to be turned in within 90 days before the second anniversary of an Alien Investor's admission to the United States as a conditional resident.
So that's how you can essentially buy a Green Card and effectively buy U.S. citizenship if you have $500,000. To look for qualifying businesses to buy, I recommend the listings at BizBuySell.com.
Share this article
---
Additional Resources for Entrepreneurs