Small Business Technology
Cisco Small Business Products
Cisco small business products are an excellent choice for small businesses that depend on reliable IT operations. Cisco recently announced new products for small business owners, and we've got all the details on the newest Cisco products for small business.
Cisco recently expanded its line of products for small business.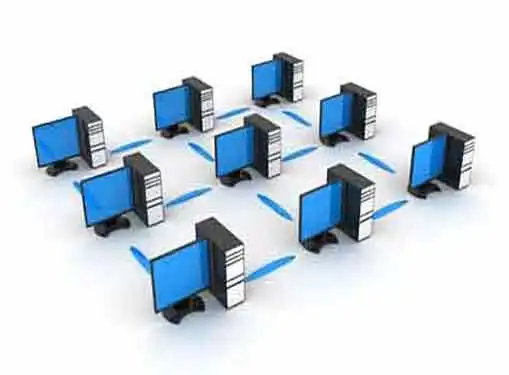 The company is well known for its innovative networking and collaboration solutions, but historically its sweet spot has always been in helping large firms to implement networking infrastructure solutions.
Recently, Cisco has been focusing on smaller companies. The focus for small business products spans three fundamental small business IT needs: Security, Connectivity and Productivity.
Cisco recently expanded its line of products for small businesses. New Cisco small products launched as of January 25, 2009 include:
The Cisco® Spam and Virus Blocker, an easy-to-use security appliance that provides protection for a business's network and critical data from viruses and malicious email attacks while mitigating spam.
The Cisco NSS2000 and NSS3000 Network Storage Systems, affordable desktop, network-attached storage devices that provide protection for valuable data and allow employees to effortlessly share information.
The Cisco Smart Business Communications System (SBCS) Release 1.4, a complete collaboration and communications system that easily connects offices, employees and customers from anywhere at any time, now with the industry's first wireless desktop Internet Protocol (IP) phone with Bluetooth capabilities.
Over the years, we've become familiar with many Cisco products and recommend them to small business owners who are looking for reliable IT solutions.
Cisco is clearly very serious about supporting small business owners. In fact, this past November, Cisco announced a $100 million global strategic initiative to provide dedicated products, services and support for small businesses.
This strategic initiative culminated in Cisco's formation of the Cisco Small Business technology group (SBTG). That group focuses exclusively on addressing small businesses' core business needs and helping to enable small business growth. Their scope spans the areas of security, connectivity, productivity, remote access, customer interaction and customer support.
Small Business Pricing for Cisco Small Business Offerings
Cisco technology for small businesses is appropriately priced for smaller, budget-conscious companies so they can invest in essential technology.
The Cisco Spam and Virus Blocker price ranges from $2,599 to $5,399 USD, with regional variations, depending on the number of users (50, 100 or 250) and subscription length (one or three years).
The Cisco Network Storage Systems devices start at $595 USD, with regional variations.
The Cisco SBCS Release 1.4 can vary in price depending on a business's specific needs. The Cisco SPA525G wireless IP phone is listed at $430 USD, with regional variations.
Moreover, Cisco Capital(SM) offers a wide range of financing services designed specifically for small and medium-sized businesses around the world. Zero percent financing on voice solutions, including the SBCS Release 1.4, is available to qualified businesses in the U.S. and Canada. EasyLease zero percent financing is also available for unified communications and network technologies in Europe.
Buying Cisco Small Business Products
All of the new Cisco small business products discussed above are available immediately worldwide to Cisco Certified Partners. Small businesses that wish to purchase Cisco small business offerings can purchase them via Cisco Partners and Resellers.
More information is available at the Cisco Small Business Web site.
Share this article
---
Additional Resources for Entrepreneurs