Accounting for Entrepreneurs
College Financing for Entrepreneurs
Written by Chris Martin for Gaebler Ventures
People become entrepreneurs because they want to have more control over providing financial security for themselves and their families. For some entrepreneurs, this also means furthering their children's education -- but saving for college can be difficult for entrepreneurs. Here are some suggestions for small business owners who are trying to fund their kids' higher education.
People become entrepreneurs because they want to have more control over their lives.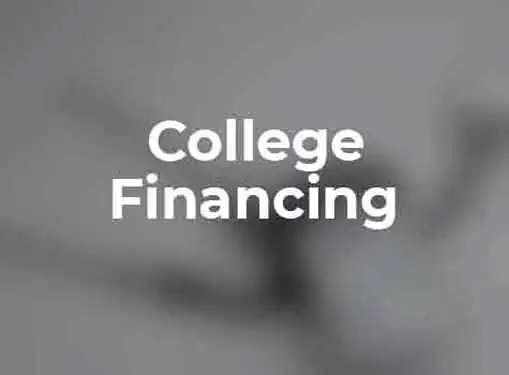 They want to enjoy the freedom to follow their interests, pursue their own goals, and structure their work and personal lives the way they want to - all while providing financial security for themselves and their families.
Financial security involves not only the basics of food, clothing, and shelter, but also health care insurance, prosperous investments, and retirement nest eggs. For some entrepreneurs, it also means furthering their children's education - but this task is becoming more difficult every year.
Most notably, college tuition and costs are increasing regardless of whether the economy is bullish or bearish. In 2010, the College Board predicts that the pricetag for a degree at a four-year public university will be $7,020 annually, up 6.5% from 2009. For comparable private schools, the cost is an intimidating $26,273 on average, which marks a 4.4% rise from the previous year. And there are no signs to indicate that higher education costs will fall or even stabilize in the near future.
These figures can be daunting for entrepreneurs - especially those who have kids who aren't anywhere near college-age yet. Additionally, entrepreneurs whose annual income varies from year to year may have more trouble saving money for college than the traditional worker who is on a fixed income schedule. What's more, parents who plan on their teens going to school on scholarship may face a cruel reality: even though their children may be academically (or athletically) gifted, those skills may not be enough to secure enough funding to offset the high cost of college.
So what's an entrepreneur to do?
Tim Higgins, author of Pay for College Without Sacrificing Your Retirement: A Guide to our Financial Future, has five suggestions for families trying to fund their kids' college education.
Don't wait to start saving.
One of the hardest parts of saving money can be getting into the habit of actually doing it. This may be doubly difficult for entrepreneurs on a variable income. But even socking away a few hundred dollars monthly can turn into thousands of dollars annually. And with a decent interest rate, that can make a major dent in higher education costs.
Devise a plan.
When it comes to college funding, don't adopt a "hope for the best" attitude or procrastinate until your kid is in high school. Begin now by structuring your personal investments (and perhaps your business plan) accordingly. Think of yourself as the CFO of your family's finances when addressing college expenses.
Search for low-cost loans from Uncle Sam.
Start by completing a CSS/Financial Aid profile and the Free Application for Federal Student Aid form. Look into programs such as a Perkins loan, which carries only a 5% interest rate (and 0% while your kid is enrolled in college); and the Stafford Loan, which is not income-based.
Don't dismiss traditional financial aid.
You may look at your household income and think that there's no way your teens can qualify for financial aid. This isn't necessarily the case - even if you make more than $100,000 a year and/or have more than one child in college. Also, go to fastweb.com and search a database of over 1.3 million scholarships.
Focus on bargains, not brand names.
Too many families are fixed on Ivy League or big-name programs. While these schools may help graduates get a better job after they graduate, the compensation gap narrows after a few years according to statistics. Plus, just 10% of CEOs of all Fortune 500 firms have an Ivy League degree.
There are other ways to reduce collegiate bottom line costs. Have your student live at home during their initial years at college to save on housing costs. Make your children supplement their non-essential budgets with an on-campus or off-campus job. Consider lower-cost two-year associate's degree programs for your kids before they transfer to four-year universities or colleges to complete their education.
It may sound trite, but it's never too early to start planning or saving for college. And any financial foresight you employ now will pay dividends when your son or daughter starts applying to colleges and universities.
Chris Martin has been a professional writer for the last seven years. He is interested in franchises and equity acquisition.
Share this article
---
Additional Resources for Entrepreneurs