Small Business Technology
Computers as Business Tools
Written by Samuel Muriithi for Gaebler Ventures
That each and every small business owner can do so much more and much better with a personal computer is hardly in question. What are the prerequisites to owning an appropriate business computer system and what functions can be handled much better using the same?
Personal computers for business use have certainly gained lots of popularity with small entrepreneurs over the last few couple of years.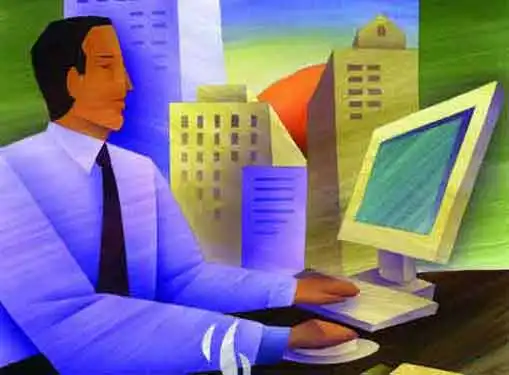 There are many alternatives that can be considered in deciding what the best business computer system to invest in would be. The most vital aspect though has to do with the selection of software that will best fit the particular business. Indeed there are different software packages that suit different types of businesses including those deal with manufacturing, retail, services etc.; the entrepreneur should be able to make an appropriate selection.
An entrepreneur should begin by identifying and shopping for a business computer system that is compatible with his/her business and then purchase hardware that can accommodate and run this computer system. Most entrepreneurs will therefore purchase a central processing unit (CPU), a keyboard, a monitor, and perhaps a printer, in addition to the required software. The best business computer system is one which can be easily upgraded as the business requirements increase gradually. Personal computers for business give small entrepreneurs the ability to match larger establishments in terms of proper record keeping and other functions that are listed below. All that the entrepreneur has to do is know how to operate the computer – there are numerous institutions all around from where different computer applications can be learnt.
Personal computers for business can be used to maintain and reproduce updated income statements, balance sheets and other financial statements.
Some business computer systems can be used for inventory control. The availability of individual products can be monitored by product line or by business total. There are software packages that control inventory by subtracting from the stocks when sales are made.
Computers are a great tool to use in the preparation of employee payroll records. The entrepreneur can easily compute all the tax deductions and other subtractions for a given pay period thus gaining lots of convenience in the preparation of payroll checks.
Payable and receivable accounts can easily be managed using personal computers for business. The entrepreneur can easily record incoming and outgoing invoices and as such track all monies owed to customers and vendors.
Computers are great for correspondence. Documents can be easily created, designed and drafted, and subsequently kept in appropriate records. With an internet connection the entrepreneur can use the web to seek information relevant to the business and can also send emails etc.
Samuel Muriithi is a business owner in Nairobi, Kenya. He has extensive international business experience in the United States and India.
Share this article
---
Additional Resources for Entrepreneurs