Small Business Websites
Contextual Advertising
Written by Charles Mburugu for Gaebler Ventures
As an affiliate marketer, another form of marketing you could consider is contextual advertising, otherwise known as Banner Ad Networks. This is simply a form of focused marketing for advertisements which appear on websites and other media. The advertisements are chosen and served by automated systems according to the site content displayed. Though the payouts for banner advertising have decreased over the years, they can still be profitable if properly utilized and offer more options than before.
Joining a banner advertising program, as opposed to going the way of marketing to individual clients, can provide a continuous stream of affiliate income and save you a lot of time.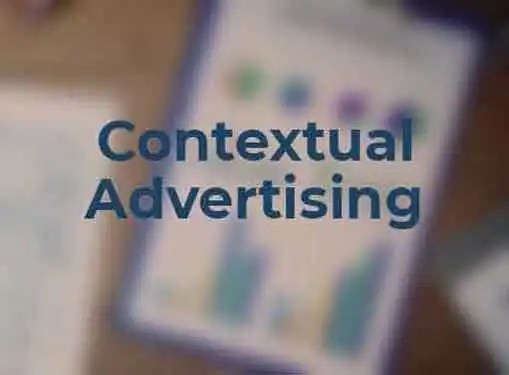 Your earnings will depend on factors such as the number of relevant ads displayed. There is need for caution because positioning affiliate banner ads in the wrong places in your site can result in loss of visitors and decrease your income potential.
The affiliate programs provide the banner ads, and all you need to do is to copy and paste the code and the ad then appears on your website. When you join an ad network company, you become a 'publisher' or an 'affiliate'.
There are several publisher/affiliate features that you should consider before accepting to 'rent out' advertising space. For example, you should determine if the network offers ads that are relevant to the site's subject and would be of interest to visitors. Irrelevant ads will annoy visitors, as well as fail any CPC (cost-per-click) campaign.
A good company will offer a combination of CPM (cost-per-thousand-impression) and CPC ads. CPC ads generate income when visitors to the site click through to the advertiser's website. CPM advertising pays for every thousand impressions or views. There are also CPA (cost-per-acquisition) ads which pay when a visitor to the site clicks through to the vendor's site and buys a service or product, or shows interest by filling in a survey or form. CPA advertising is the highest paying, though it has a very low conversion rate.
Another way of making money from an affiliate/publisher association is to earn a percentage for referrals of new advertisers or affiliates to the network from your website. The commission rates vary from one banner ad network to another, but a rate of 5% can provide good residual income in the long term, especially if you can get many other affiliates to sign up. It is also advisable to work with a banner network that pays on time.
Before signing up with any banner ad networks, it is crucial to go through the TOS (Terms and conditions) carefully to understand the requirements of each a network. If you break any of the laid down rules, you may have your account terminated and even forfeit any money earned.
The banner advertising business has its own share of scam artists. Some companies counter this with rigid and strict rules which give affiliates and publishers very little flexibility. Identify banner ad networks that are serious about fraud, but still give room for you to carry out affiliate marketing in your own way.
Charles Mburugu writes for us from his home in Nairobi. He has a graduate degree in Business Management from Kenya Institute of Management. He is interested in writing about branding, CSR and intellectual property.
Share this article
---
Additional Resources for Entrepreneurs