Entrepreneurial Strategy
Deciding On A Business Niche
Written by James Garvin for Gaebler Ventures
Decision making is a business. Do you go left or right, up or down? The decisions you make, or don't make for your business, determine your success. In order to decide on a niche market, it means that you are foregoing other opportunities, or trade-offs, and knowing which trade-offs to make is critical as s business owner.
The tradeoffs you make with your business will be the hardest decisions you make, however they will also be the most crucial to your success.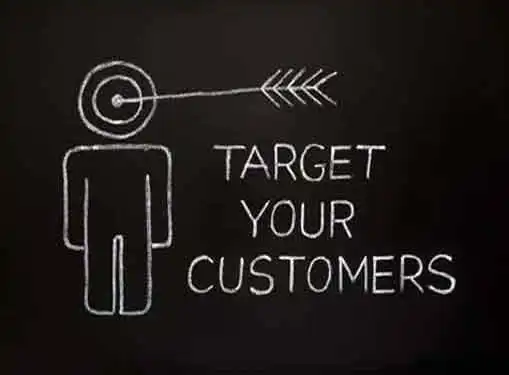 Being stuck in the middle by trying to do everything is a losing strategy that yields very few successes. Today, more and more businesses are focusing on niche strategies in markets that they can own and dominate, because they realize the challenges that come with not having a defined strategy that provides them a unique competitive advantage. The more niche target market, the greater your ability to dominate it.
However, by choosing one market or niche strategy to go after, you must forego other markets and opportunities, an all too difficult choice that many business owners are challenged with. Many entrepreneurs want to keep their options open and keep as many feet in as many open doors as possible in case their original niche market fails to meet expectations. It is this exact strategy that will prevent your company from meeting expectations in a given market because you have not concentrated your focus on a single strategy. It is the entrepreneur's job to carefully understand his/her options and determine which market and strategy the firm should employ. Anybody can dabble in multiple markets using multiple strategies, it is those leaders that take a dominant position by choosing one strategy to focus on that breeds the winners.
Option games, is a strategy for larger corporations. Pharmaceutical companies buy options into future markets by funding certain research projects across multiple disease classes hoping that if they spread enough seeds, one will mature and yield enough profits to pay for the projects that did not succeed. As an entrepreneur starting out with a business, you do not have the time, resources, or money to invest in options. You must choose one strategy and stick with it until that strategy is simply no longer an effective option or the strategy begins to yield its dividends.
So which strategy do you choose? It is both skill and luck that helps you determine which strategy you choose and which niche market you target. Using traditional strategic business tools such as Porters 5 will help you draw a complete industry map and help you understand what core capabilities you and your firm have that you can leverage into a competitive advantage from day one. The core idea behind a sound business strategy is deciding what you do best. What can you offer better than anyone else out there to a select customer group and how can you exploit those strengths with the resources you have?
Much like Southwest has stuck with its original strategy of flying short-distance point to point using the same aircraft to keep costs low and offer passengers low-fare prices, so must you and your business choose and pick one strategy to serve and leverage all of your resources to building that unique strategy into a sustainable competitive advantage.
James Garvin began his education studying biotechnology. In recent years he has turned his interest in technology to helping two internet startup companies. The first business was an online personal financial network and the second was an e-marketing platform created to help entrepreneurs demo their web sites. Currently a student at University of California Davis, James is spending his summer incubating two new online businesses and writing about his entrepreneur experiences.
Share this article
---
Additional Resources for Entrepreneurs