Small Business Failure
Don't Let Business Die Young Part 1
Written by Jay Shapiro for Gaebler Ventures
It might seem negative to think about the possibility of failure when you're starting up a business. But by doing so you are more likely to be able to avoid the main pitfalls that put many well-intentioned concerns out of action. Once again, just as deadly sins come in batches of seven, so too do the reasons businesses fail.
Research carried out by the Small Business Administration (SBA) shows that two thirds of new establishments only survive the first two years in business, with a 44% percent survival rate for businesses that keep going for the first four years.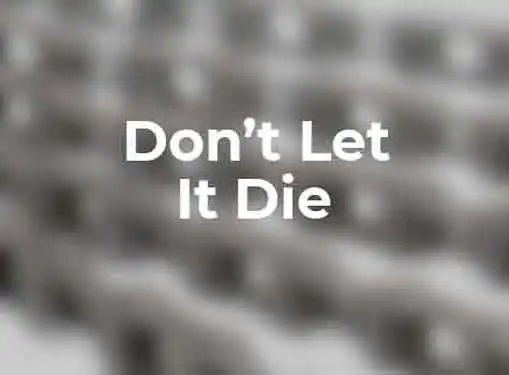 At one time it was thought that half of all new business would fold in their first year and an enormous 95% would collapse before they reach the five-year mark. Ouch.
Whatever you choose to believe, it still looks as if the possibility of failure could be hanging over your head like the sword of Damocles.
Even though the latest statistics suggest improved success rates, it's still a fact that a considerable number of new businesses will succumb to failure.
Experts' opinions about what business owners should or, more importantly, should not do to keep their new businesses viable are many and varied. However, there are seven key factors which are certain to have an impact on a company's possibilities of survival.
Seven Start-up Traits to Improve Your Chances of Survival
Your chances of entrepreneurial victory are far greater if you launch a business of your own for the following reasons:
You are passionate about what you do.
You are confident, following market research, that what you have to offer in terms of services or product will fill a marketplace need.
You have the necessary physical and mental endurance to bear up during challenges. That's not to say you need to be Miss or Mr Universe to run your own business, but a lot of physical energy is required so if you are in poor health, bodily or mentally, this can present problems.
You possess drive and determination, patience and positivity. When all around you hold their hands up in despair or even defeat, you become ever more determined.
Failure doesn't overcome you. You are able to learn from mistakes made, and use the lessons to help you succeed. Studies of successful company owners suggest that these people believe the failure/success learning curve accounts for their eventual triumph.
You flourish when you are independent, and you're adept at taking the reins when creative or intelligent solutions are required. This is an especially important characteristic, especially when time is limited and quick thinking is needed.
You are a 'people person' (forgive the cringe-making term). You like your fellow humans, and are able to express this show this honestly and with integrity in all your business dealings with others. You find it easy to get along with people and can interact appropriately with all types of individual.
Set Up Your Business for the Right Reasons
As noted above, having a passion for your venture is a key driver of business success.
In many cases, businesses fail because they were established for the wrong reasons.
Is money the driving force here? Are you setting up your own company because you want to earn a ton of cash? That monetary motivation, on its own, is often not enough to keep you going when times are tough.
Perhaps you think being your own boss will afford you more free time to spend with you loved ones? Or you might, understandably, find appeal in the notion of only being answerable to yourself.
This is also not likely enough motivation to keep prevent business failure, especially if you really haven't thought through whether the business will give you the family time and autonomy you crave.
While it's perfectly natural to want to make good money, be master of your own career destiny and have lots of free time with those close to you, these are not solid reasons for setting up a company. They are often merely what you see as the benefits of creating a company, and chasing benefits may not give you enough fuel to persevere through the myriad challenges that come from owning a business.
More Reasons Why Businesses Fail
We'discussed how motivations and entrepreneurial traits can impact success. Now, let's look at some other common reasons businesses fail.
Jay Shapiro is a freelance writer based in the UK. Jay has a particular interest in the emotive aspects of the entrepreneur's character. "Alongside the nuts and bolts of business, the character of the person is often the ingredient responsible for success."
Share this article
---
Additional Resources for Entrepreneurs