Small Business Technology Articles
E-Learning Offerings
We take a look at a distance learning information portal, EarnMyDegree.com, and gather a few entrepreneurial lessons from their e-learning offerings.
Many folks say it's 1999 all over again and that we are seeing a rebound in Web companies that want to change the world as we know it.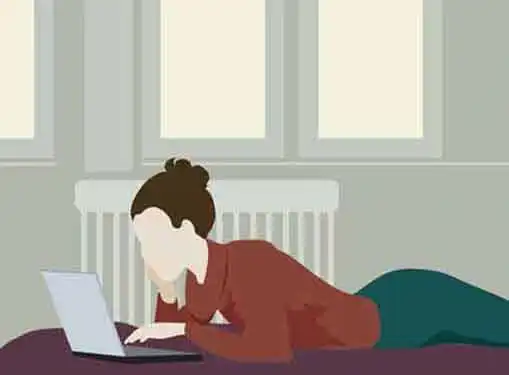 Thank god, I say.
There were too many good ideas that were prematurely aborted when the stock market fizzled out in April 2000.
The one that I have always liked is e-learning, and I'm glad to see companies like EarnMyDegree.com helping to further the cause of e-learning.
We all know there are some great distance learning options out there, but finding and evaluating them is a pain.
EarnMyDegree.com solves that problem.
They have painstakingly consolidated information on many excellent e-learning programs into one place, making it easy to find an online learning program.
I took a look at their offerings as part of a paid review for ReviewMe.com. If I'm not interested in the offering or don't think the offering is a quality service, I usually punt on these reviews. But, in this case, it seems like a solid offering and I'm happy to give them a plug.
The site spans everything from undergraduate degrees to advanced degrees to professional certificates.
You can browse online business degrees (and many other degree programs). They cover a wide range of concentrations. There are degree programs from over 100 accredited colleges and universities.
For example, if you are looking for online business schools, you can drill down on Business and then choose from a wide variety of concentration areas, such as Accounting, Human Resources or Entrepreneurship.
You can also find many certificate programs. Want to get a Six Sigma certificate? They've got a number of programs you can evaluate.
In essence, the site acts as an information portal for prospective students. After you find a program you are interested in, you can request more information.
Connecting prospective students to quality education options, they offer a convenient, one-stop resource for distance learning. You're able to quickly and easily get an accurate sense of which schools and programs are worth exploring and learning more about.
For the many entrepreneurs and small business owners who visit the Gaebler Ventures Resources for Entrepreneurs site, there are quite a few takeaways.
First of all, you can learn from EarnMyDegree.com's example. They are thriving by identifying a simple unmet need. Colleges need students. Prospective students need to find colleges. By connecting the dots, they've created what I'm guessing is a nice little business. It's no doubt similar to some of the lead aggregation businesses out there, where they get paid for bringing in leads to the universities and they make some money off the advertising. Startup costs and ongoing costs are minimal.
A second takeaway is that this may be a way to improve your own skills. There's a saying I like but can never quite remember. I think it says "Increase your knowlege or you will decrease it," and the implication is that if you are not picking up new skills -- constantly -- then you are falling behind. We all need to embrace lifelong learning, especially entrepreneurs.
A third takeaway is that I have to give these guys credit for finding my site and asking me to review their offering. For a small investment, they get an objective review and an inbound link. In the world of search engine optimization -- trying to get your sites to do well in the search engines -- it helps to have a lot of sites linking to you. In business, it's the little things that matter and I view their efforts as smart marketing and smart business building.
Mind you, there's still room for improvement with this business. It would be great to be able to get a little more information without having to formally request more information. For example, it'd be great to be able to see a list of courses offered for a given program. I think that would get more people asking for more information.
I also think it will be great when more universities start offering online degree programs and when there is the ability to purchase any class on an ad hoc basis.
I can see a lot of people buying classes on an impulse basis when it's as easy as just dropping a class into an e-shopping cart.
After a middle of the night online shopping binge though, they might be surprised to wake up in the morning and find that they've got a lot of homework due.
What do you think about e-learning and distance learning? I'd be interested to here what you think. To give your thoughts on the subject, simply complete the Comments form below.
Share this article
---
Additional Resources for Entrepreneurs