Social Entrepreneurship
Enlisting Socially-Minded Strategic Partners
Written by Tim Morral for Gaebler Ventures
Social entrepreneurs know that it's tough to change the world for the better if you go it alone. Here's how to partner with others to advance to a more effective level of social entrepreneurship.
You have lofty social goals for your company.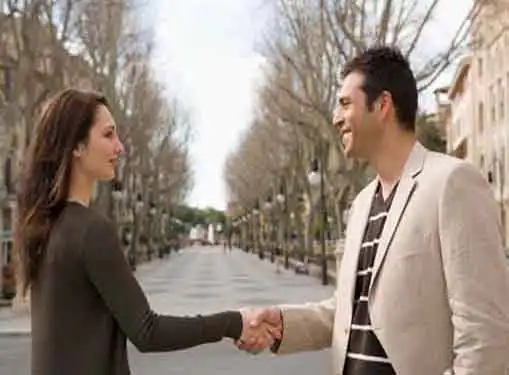 But to reach your goals, you're going to need help - and lots of it. As a savvy social entrepreneur, learning how to enlist strategic partners should be at the top of your to-do list.
Potential strategic partners come in a variety of shapes and sizes. Essentially, anyone your business encounters is a prospective partner for your cause. However, the most effective strategic partners possess the ability to broaden your impact through avenues that aren't directly available to your company.
Additionally, strategic partnerships work best when each partner enhances the other's ability to achieve their goals. In other words, you need to consider not only what you can gain from a potential strategic partner, but what your company can offer them as well. With that in mind, here are a few places to begin your search.
Other Socially-minded Businesses
The nonprofit world is known for being highly collaborative. Social entrepreneurs carry on this tradition and are usually eager to forge relationships with others who have a passion for doing good. Even if they are committed to a different social cause, social entrepreneurs often participate in networks and help each other reach their goals. At the same time, you need to consider the possibility of enlisting industry partners who don't currently share your social commitment. Vendors, clients, even competitors are all potential partners for your cause as long as you are prepared to make a compelling case for their involvement.
Nonprofit Organizations
Nonprofits are natural partners for socially-minded small businesses. By partnering with the right nonprofit, your company can gain immediate access to the contacts, knowledge, and opportunities you need to advance your social agenda. The nonprofit, on the other hand, gains the support of an established business, and access to a fresh pool of financial and/or volunteer support. Some nonprofits have also partnered with businesses on joint marketing campaigns, fundraising drives, and other collaborative initiatives.
Government Agencies
Federal, state, and local governments may have agencies devoted to your social cause. If so, it's worth exploring the possibility of working with these agencies to advance the social issues your company care about. Just remember that governments usually move much slower than other organizations and your agency may not be able to keep up with your company's deadlines and timeframes.
Educational Institutions
Social entrepreneurism is gaining popularity and there are a lot of educational institutions who are anxious to get involved. Business schools and departments are a good place to start, but depending on your cause, you may also be able to entice other departments and academic disciplines to partner with your business. Although mentoring and internship programs are obvious vehicles for collaboration, you could explore the possibility of partnering with the institution to raise awareness about your cause - and your company - on campus or in university publications.
Tim Morral is a veteran business writer who specializes in helping entrepreneurs launch and grow their companies. Based in Rochester, NY, Tim has worked extensively in the areas of brand communications and small business content creation.
Share this article
---
Additional Resources for Entrepreneurs