Equipment Maintenance
Equipment Adjustments
Making adjustments on manufacturing equipment isn't a task that should be taken lightly. When planning for equipment adjustments, here are a few important things to remember.
Every manufacturing business has to deal with the issue of equipment adjustments.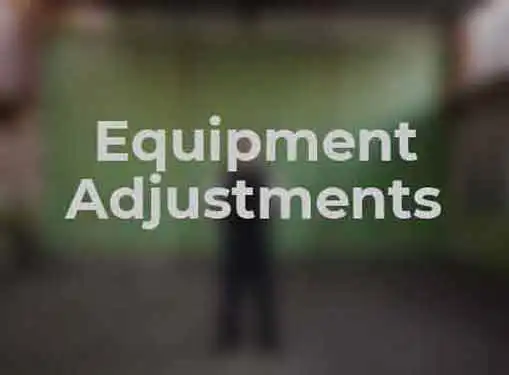 Adjustments are an ordinary part of daily work routines and if they are handled properly, can result in higher rates of productivity and efficiency.
The problem is that many equipment adjustments happen at inappropriate times or without the consent of management. Shift changes and other workplace events inevitably lead to adjustments by individual operators and can lead to a disruption of production standards.
It helps to create a system that minimizes unnecessary adjustments and facilitates adjustments that can be quickly repeated time after time. In additional to regular inspections, owners and managers should identify standards for adjustments that occur at specific points in the manufacturing process, including the following equipment adjustment events.
Reconfiguration. It's common for manufacturing equipment to be resized and reconfigured to accommodate changes in the manufacturing process. However, it's important to make sure that reconfigurations are done to accommodate system wide process modifications rather than personal operator preferences.
Machine wear. Time takes its toll on manufacturing equipment. With each passing day, the equipment you rely on for production is getting a little bit older - and a little less capable of meeting your production standards. Equipment adjustments can compensate for age, as long as they are performed in accordance with the manufacturer's guidelines.
Installation. For most pieces of manufacturing equipment, the installation process consists of a series of adjustments that are necessary to bring the machine into peak working order. These adjustments are often highly technical and done with the assistance of the machine's manufacturer reps - not necessarily by the person who will ultimately be responsible for operating the equipment.
Customer specifications. Some companies routinely adjust their machines to accommodate specific client requests. That shouldn't be a problem unless you fail to accurately document the equipment's standard setting or customer specs for future orders.
Change in use. Another common practice is for manufacturers to use the same piece of equipment to produce multiple products. When the product changes, the equipment needs to be adjusted according to pre-determined standard settings that have been carefully documented by managers and operators.
Share this article
---
Additional Resources for Entrepreneurs