Buying a Business
Evaluating Business for Sale Opportunities
Written by Samuel Muriithi for Gaebler Ventures
The evaluation of 'business for sale' opportunities normally reveals information as to whether a given opportunity can be ranked as good, promising, or bad. The ability to categorize business opportunities in such a manner is helpful in that one is able to attach an informed value to the business and a suitable price that can be offered for the same.
One of the best ways to make a simple but informative assessment of different business opportunities is to inspect the financial records courtesy of the bookkeeping effort.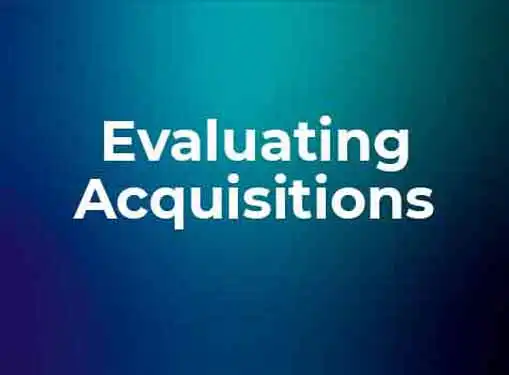 When a business seller is unable to present records showing the expenditures and revenues, it is often taken to mean that he/she is concealing crucial information that is likely to be the reason behind the business' failure. Such business opportunities are best left alone.
Some business opportunities can't be assessed as easily as in the above situation. The bookkeeping effort may be adequate but not conclusive, and the supply chains and customer base may be present but not as optimal as one would wish them to be. Such a business opportunity may be well worth considering given that a better performance would be attained by simply introducing better management. In buying such a business one ought not to pay for goodwill or you can at least get a healthy bargain on the quoted figure. These types of promising business opportunities are the best ones to stake out. As the new owner you may need to make some changes including better advertising, remodeling, introducing new inventory etc.
A good business is one whose owner has strived to maintain proper records and a healthy customer image. As a buyer you will have to pay quite highly to own such a business basically because you will have little or nothing to improve before you continue running it. A person selling such a business will often quote the goodwill required as a dollar amount.
Evaluating business opportunities does not follow a specific formula or approach. The basic criteria however is to determine whether or not the business opportunity presents a money-making potential. In considering such, the earnings approach comes in handy. Here the potential buyer assesses what impact his/her proposed changes will bring by incorporating these into proposed financial statements. Forecasts that look positive should next be assessed to determine when a return on investments will be made. The most logical timeframe for this is five years i.e. at the rate of 20% annually.
As a potential buyer, evaluating business opportunities is also about comparing the prices being quoted for similar businesses if only to get a rough idea of the overall market rates. A more accurate approach would be to hire an appraiser to determine the value of the business' assets.
Business opportunities for sale will have balance sheets whereby the asset values quoted are based on the previous purchase prices. As a potential buyer who is considering purchasing new assets you should also make an evaluation based on the replacement value of the same. This is the current value of the required assets and is usually higher than the quoted asset value. In evaluating business opportunities it is also prudent to assess the worst case scenario liquidation value of the assets i.e. the lowest prices in cash that you would accept if it becomes absolutely necessary for you to sell off the business as a matter of urgency.
Samuel Muriithi is a business owner in Nairobi, Kenya. He has extensive international business experience in the United States and India.
Share this article
---
Additional Resources for Entrepreneurs