Articles on Exporting
Exporting to Mexico
Thanks to NAFTA, exporting to Mexico is easier than ever before. Here's what you need to know to begin exporting to America's neighbor to the south.
Mexico is America's third largest trading partner and second largest export market.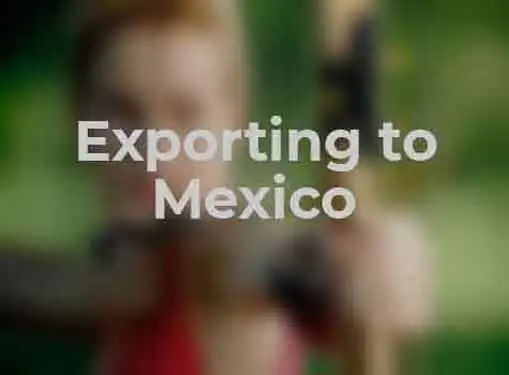 If you find those numbers surprising then you probably aren't aware of the importance of NAFTA, the trilateral trade agreement between Mexico, the U.S., and Canada.
Created in 1994, NAFTA eliminated tariffs on half of the goods imported to the U.S. from Mexico and a third of the goods exported to Mexico from the U.S. In the coming years, the trade relationship between the U.S. and Mexico will continue to flourish as NAFTA works toward its ultimate goal of eliminating all trade tariffs between the two countries.
Although exporters to Mexico clearly benefit from the effects of NAFTA, doing business in Mexico is not necessarily a walk in the park. U.S. exporters are still required to prepare for export activities by establishing strong relationships with Mexican trading partners.
At the present time, Mexican imports from the U.S. total more than $130 billion. That's a sizeable chunk of change, but to get in on the action you need to know which American products are experiencing upward trends in Mexican markets and arm yourself with accurate information about the Mexican import scene.
Top exports. Oil, cars, and auto products are the leading Mexican exports to the U.S. But when it comes to products that are exported to Mexico from the U.S., electrical parts and auto components are at the top of the list. Mexico needs to import these materials (as well as plastics and semi-conductors) so their products can be assembled and exported to the U.S. and other countries.
Trending exports. Interestingly, the fastest growing exports from the U.S. to Mexico aren't directly related to their production or export activities. Tobacco and numismatic coins are growing most rapidly, with nuclear fuel, commercial vehicles, and engines for military aircraft not far behind.
Transporting goods to Mexico. Mexico is unlike other export markets because exporters have the option of transporting goods by ground. Crossing the border by truck may not be the most pleasant experience, but from a business standpoint it could be a cheaper (or faster) alternative than transporting your products by sea or air.
In-country distribution. Once your products are in Mexico, they can be distributed through a variety of transportation channels. Mexico has excellent infrastructure for sea, ground or air distribution channels. As with any target market, exporters should work with a Mexican customs broker to receive the products in Mexico and facilitate delivery to wholesalers, resalers, or distributors.
Share this article
---
Additional Resources for Entrepreneurs