Intellectual Property and Entrepreneurs
Five Questions to Ask the Patent Lawyer
You've invented something brilliant. Now what? Finding a good patent attorney should be at the top of your list. Here's how to find a patent attorney that is worth the investment.
Invention is only the first step in moving an idea from a concept to the marketplace.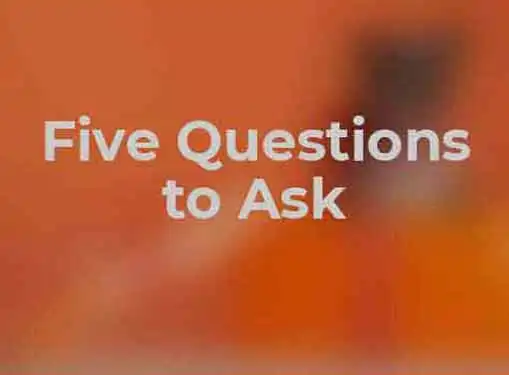 Patenting your idea is a critical factor in the success of your invention, and for that you are going to need a patent attorney. Like any area of law, patent law attracts both competent and incompetent legal professionals. So how do you tell the difference between a good patent lawyer and an inexperienced hack?
The answer is research. In fact, the best way to determine the competency of a potential patent attorney is to ask the right questions before employing them to secure your invention. No question is off-limits, but there are a handful of questions you don't want to miss. Here are five of them . . .
What is your background?
Patent law is a highly-specialized sub-category of law, requiring specific knowledge about science/technology and the patent application process itself. If your attorney has no prior experience in patent law, you need to find someone who does. Also, the attorney preparing the patent application must be admitted to practice before the U.S. Patent and Trademark Office. If your attorney doesn't possess this certification, it's game over before you've even started the process.
How does the patent application process work?
The way your attorney answers this question will tell you a lot about their competence to thoroughly research and prepare your patent application. A qualified patent lawyer should be able to provide a detailed sequence of events starting with a patentability search and culminating with the actual filing of paperwork. Along the way, the attorney should also discuss issues related to licensing and international patenting.
What are your fees?
It's important to know the fees the attorney will charge you in advance. An unspecified fee schedule is an open invitation for over-billing when the patent process drags on for months or even years. In many cases, other attorneys in the same firm may be able to perform portions of the job, saving you money in the process. Also, it is not unheard for patent lawyers to charge a fixed fee for patent applications rather than an hourly rate.
To what extent will I be involved in the patent process?
Your invention is your baby and it is only natural that you will want to - and should be - involved in the application process. If the attorney would rather limit your level of involvement, that could be a problem. Additionally, you should make sure you are comfortable with your attorney on a personal level since you will be forced to work with him/her for an extended period of time and may want to retain their services for future patent work.
Can we put it in writing?
An agreement with a patent lawyer is a contract, and as such needs to put in writing. Failure to document your relationship with your patent lawyer and the actions he/she will take on your behalf can be a devastating blow to the success of your invention. Comprehensive documentation, on the other hand, will protect you and your idea for years to come.
Share this article
---
Additional Resources for Entrepreneurs