Starting a Business
Good Resources for Starting a Business
Written by Rodney Miller for Gaebler Ventures
When opening your new business, there are many different resources that can help. We discuss several good sources for help when starting a company.
When you are starting your business and you have not attempted anything like this before, it can be quite a stressful experience.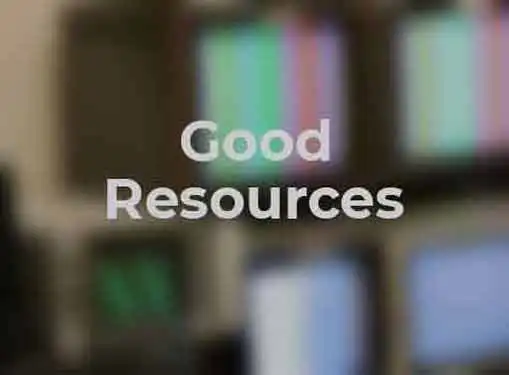 One of the things that make it so stressful is that it seems like there is nobody there to help you and you are on your own. This is not the case. In fact, there are many untapped resources that can assist you in opening you business and making that jump over the hurdle to become more than an idea, to become operational.
Help from the State When Starting a Business
In my state there is a link on the state website that actually helps aspiring entrepreneurs through much of the legal requirements with the exception of things like insurance. It helps you decide what type of entity to establish, meaning LLC or proprietorship etc., it also guides you through articles to become incorporated. This is one option that you should take advantage of. Use your state resources. You pay for them, so you might as well get the benefit of your tax revenue paid. Ask around when registering or just do an internet search.
Help from the Universities and Colleges When Starting a Business
While doing internet searches for business resources in my region I found that a few of the state colleges had entrepreneurs' associations established. These were beneficial to join because not only did they help provide a great networking platform; they also offered courses at no cost on setting up LLC's, what type of insurance policies you might need, as well as other important and often overlooked aspects of starting a small business.
Helpful Websites for Starting a Business
Other useful resources for starting your company are sites like this one. Explore all of the articles on this site and learn from other people's experiences. Look at blogs or online articles.
Good Books That Help You Start a Business
Stop by the local library too. There are many useful books and periodicals that have answers on things that are needed to start a business.
Talk to Entrepreneurs
Try talking with other business owners. Just call one up and ask if they have time to sit down with you. I did this and ended up saving thousands of dollars on equipment called because the random business owner I called had a friend who was selling his supplies.
These are the types of opportunities that may come by getting out there, researching and using the resources around you in order to get your startup off the ground. So hit the streets, hit the internet or call some people.
Whatever you do or however you do it, make sure you find out all that is needed before you get into the process of starting a company.
Rodney Miller is an experienced entrepreneur who likes to write about entrepreneurship. He has started numerous businesses, including a tanning salon and a landscaping company. Rodney is currently studying business management at Park University.
Share this article
---
Additional Resources for Entrepreneurs