Work Visas
Green Card Statistics
Looking for green card statistics? In recent years, over 1,000,000 individuals have been granted United States green cards. Here's what else the numbers say . . .
Green card holders, or Legal Permanent Residents (LPRs), are individuals who have been given the permanent, legal right to reside and work in the U.S.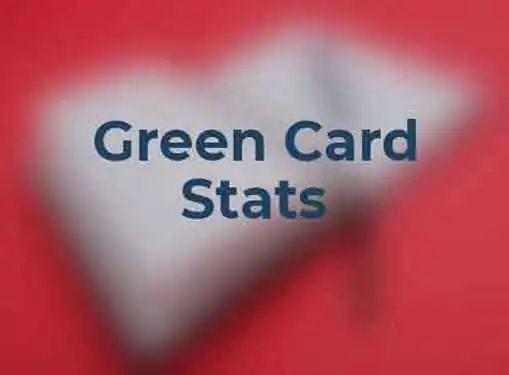 Although the term "green card" is familiar, many Americans and business owners aren't familiar with statistical LPR realities. As legal immigration becomes an increasingly important issue for small business employers, business owners need to better acquaint themselves with green card statistics and immigration data, including the following quantitative indicators.
Green cards granted in 2009. In 2009, LPR status or green cards were granted to 1,130,818 individuals, up slightly from the 2008 figures. Of those individuals, more than half (59%) were already living in the U.S. before they received legal permanent resident status. For business owners, this means that the recruitment of LPRs doesn't necessarily require an out-of-country search or visa procedures.
Family-sponsored preference. Immigrants who received LPR status based on a family-sponsored preference accounted for 66% of the total 2009 LPR number. To qualify for family-sponsored preferences, immigrants must meet strict immigration criteria, including a close family relationship with a U.S. citizen.
Employment-based preferences. The number of immigrants granted green cards represented 13% of the LPR flow in 2009, a decline of 13% over the previous year's figures. Professionals with advanced degrees accounted for 32% of the employment-based LPR flow; priority workers and skilled/unskilled workers each came in at 28% of the employment-based LPR flow.
Employment-based preference quotas. The reduction in employment-based LPRs in 2009 is primarily attributable to a reduction in the annual limit of employment-based visas granted. This limit was reduced from 162,704 in 2008 to 140,000 in 2009 - making it more difficult for employers to compete for LPR employment slots.
Countries of origin. During 2009, the highest percentage (15%) of LPRs came from Mexico. The next highest country of origin was China (5.7%), followed by the Philippines (5.3%), India (5.1%), and the Dominican Republic (4.4%). So although Mexico continues to be the leading source of LPRs, it's clearly not the only feeder nation for green card recipients.
State distribution. Based on its proximity to Mexico, California was the leading state of residence for LPRs in 2009 with 20% of green cards granted to people residing in the state. Other high population LPR states include New York (13%), Florida (11%), Texas (8.4%), and New Jersey (5.2%).
Share this article
---
Additional Resources for Entrepreneurs