Buying a Business in the USA
Hiring U.S. M&A Firms
As an international business owner, you have your mind set on acquiring companies in the United States. No doubt about it -- you're going to need the help of a talented U.S. M&A firm. Here's what to look for and how to find an investment bank that will get the job done for you.
American companies are a hot ticket right now in the global business-for-sale marketplace.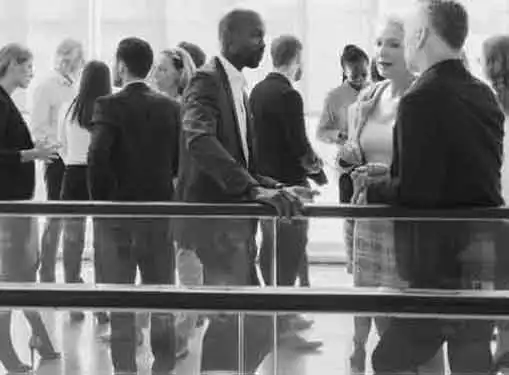 As the American economy emerges from the shadows of the global recession, international business owners are increasingly seeing the value in U.S. companies.
The most aggressive (and most successful) international buyers appreciate the importance of a high-quality U.S. M&A firm. But the best M&A firms won't land on your doorstep. You have to find them . . . And when you do, here are some of the characteristics you'll want to look for.
Experience with global acquisitions. When it comes to U.S. M&A firms, there is no substitute for companies that have experience with international and cross-border business acquisitions. The purchase of a U.S. company is a complicated legal and financial transaction. With a lot riding on the outcome and high potential for problems, it pays to make sure you aren't the firm's first attempt at facilitating an international purchase of an American business.
M&A firm with an international presence. Although the firm may be headquartered in the U.S., it's preferable to work with U.S. M&A firms that have an established international presence – particularly ones with a branch office in your country. A regional branch office is usually a good indicator of two things: (1) Experience with business transactions between the two countries, and (2) greater accessibility during the acquisition.
Industry expertise. It goes without saying that your M&A firm should have expertise in your industry as well as international transactions. Without accurate information about your company and the company you are purchasing, it won't be possible for the firm to negotiate the financing and details required to bring the acquisition to completion.
Successful track record. A lot of U.S. M&A companies talk a big game, but fall short on delivering the best deals for their clients. Check with prospective M&A firms for a list of successful acquisitions involving similar clients and transaction types. Specifically, you want to see successful cross-border transactions involving businesses from your country. The M&A firm should also be willing to give you a list of former clients that you can contact directly for references.
Share this article
---
Additional Resources for Entrepreneurs