Business Strategy
How to Organize Your Strategic Plan
Written by Angela Ly for Gaebler Ventures
You know what you want to achieve for your business. The big picture, at least. But putting your objectives in an organized plan will help make the steps you need to take a whole lot clearer.
It was tough writing your business plan, and you don't really want to do another round of strategic planning.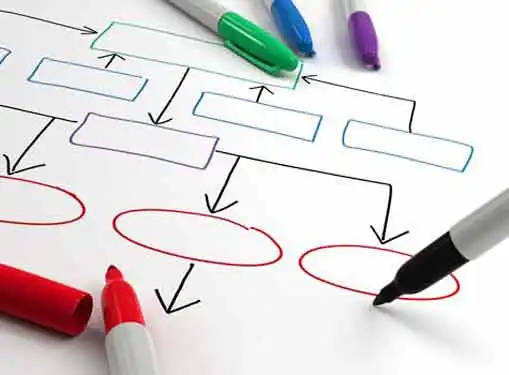 Now that you've just got your business on the road, it's your call on its direction, isn't it? You are the master, and in your mind, you know how to steer the wheel.
But consider putting your thoughts onto an actual plan. You may find that you see your strategic objectives more clearly. You may even identify different objectives that you want to achieve during different development stages of your business. You may even see your overall strategy in a new light and decide that some changes need to be made in order to fulfill your business mission.
Through the process of working out your strategic plan, you will also gain more confidence in working towards your goals. Here are the components of a good strategic plan.
1. Start with your business vision and mission.
At the top of the plan, declare your business vision. Then, state your business mission in a succinct manner. Remember that business mission is different from business vision. The vision is the industry position of the company in the long-term, while the mission is what your company is all about. The mission tells people what your company sells, where your company provides services to, and who the customers are.
2. Lay out your financial goals.
So you want your business to be profitable. But dive deeper into the question of how profitable you want your company to be. List the financial objectives, and segregate them into long-term and short-term objectives. Set specific goals, for example, such as to achieve a specified desired percentage for return on equity for the first three years.
3. State the business strategies to achieve financial goals.
Here, include all areas of your business that contribute to its meeting the financial goals. This is typically the meatiest section and needs to show how the company competes in the industry. Think about capturing market share, sealing arrangements with suppliers, leveraging on technology. Identify ways that supporting units such as marketing and customer relationship management can boost revenues. Find methods to lower production and delivery costs. Again, both long-term and short-term strategies should be included.
4. Identify immediate steps
List the steps to execute in the immediate future. This need not be part of the fundamental strategic plan, which consists of points 1 to 3. It can be an appendix to the plan. The immediate steps should be based on the short-term strategies that you have already identified in point 3, but more specific and ready for execution.
Your fundamental strategic plan should not change much within the short and medium term. There is a serious problem, besides causing morale to fade, if a company should have to revise its mission, financial goals and business strategies every few months. However, review your strategic plan on a regular basis so as to update the immediate steps to take. This ensures that your current steps are in line with market conditions and true to the business vision and mission.
Angela is currently an MBA student at Nanyang Technological University in Singapore. Ms. Ly is looking to specialise in Finance, and has an interest in exploring topics in entrepreneurship and strategies for small businesses.
Share this article
---
Additional Resources for Entrepreneurs