Electronic Medical Records Software
How to Buy EMR Software
Electronic Medical Record (EMR) software can be a big step forward for your medical practice. But if you don't do your homework, it could bog your practice down in a technological quagmire. Here's how to buy EMR software that gives your practice the edge you need.
The process of buying electronic medical records software sounds like it should be straightforward.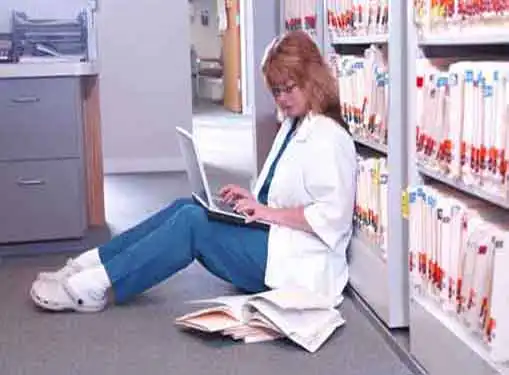 With literally dozens of quality applications on the market, it seems like finding the right one for your business shouldn't be difficult. But that's the problem. The sheer number of product offerings makes it hard to narrow your search and focus on high priority features.
The key to a successful EMR software buying process is to take a step-by-step approach that considers not only the solution, but also what will happen after the sale. Above all else, you'll want to avoid a scenario in which you lock-in a contract for the wrong application. Whether you're new to EMR or are upgrading to a more comprehensive platform, here is the general outline of the process you should follow:
Assessment. Without exception, the first step in the selection process is to assess what you expect out of your new application. Divide your list of requirements into needs and wants. Most software platforms come with standard features like patient scheduling, workflow management and data access. But depending on your budget parameters, you might have to consider trade-offs when it comes to more complex functions.
Consultation. If you have cash to burn, go ahead and hire a third party consultant to guide your search. But if you're like the rest of us, you'll have to navigate the process yourself, starting with the solicitation of input from your staff and partners. Since you won't be the only person using the application, it's critical to listen to their feedback and secure their buy-in before you settle on a solution.
Budgeting. EMR solutions range from free, web-based applications to integrated platforms costing thousands of dollars. As you might expect, more bells and whistles come with a higher price tag. Rather than falling in love with a solution that is ultimately out of your price range, it's a good practice to establish your budget constraints early in the selection process.
Implementation. If a fatal mistake happens, it's probably going to happen during the implementation phase. Selecting a good EMR application is one thing - implementation is something else entirely. Do your research and make sure your provider is willing to help your practice transition to the new solution. Also, make sure provisions have been made to import your existing data into the new application.
Share this article
---
Additional Resources for Entrepreneurs