Online Incorporation
Incorporating Online
You can incorporate online quickly and easily these days, and the costs to incorporate are reasonable. We discuss our recent experience with online incorporation.
Should I use an online incorporation service? That's a question we were asked by a newbie entrepreneur the other day. Fortunately, we had just incorporated online so we had some excellent feedback on the pros and cons of online incorporation.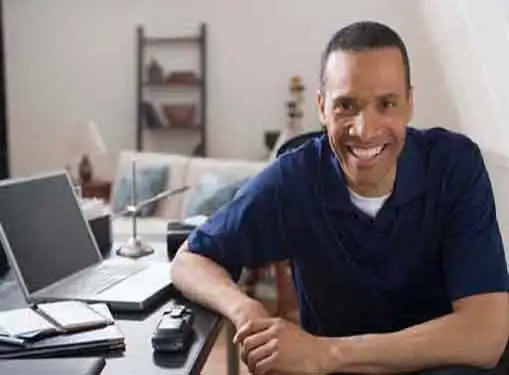 We recently spun off Walker Sands Communications as a separate business entity. Previously, we operated it as a DBA (doing business as) company under Gaebler Ventures, which is a Nevada LLC.
Although we have good relationships with a couple of excellent local law firms, we decided to incorporate online. It was surprisingly easy and I recommend online incorporation to anybody who wants to start a company.
We looked at a few online incorporation companies and ultimately went with BizFilings. In our case, the online incorporation was for a Corporation in the state of Delaware. The total cost to incorporate was $418.00.
The costs to incorporate could have been less but we opted in for a few extras. The Delaware State Filing Fees were $89. The Delaware Certified Copy State Filing Fee was $30. The Standard Formation Package (Corporate Seal, etc.) was $229. We also opted in for a Compliance DVD for $35 and a Certified Copy of the State Filed Documents. That brings the total cost to incorporate online to $418. If I had to do it over again, I would have punted on a few of those extras.
What are the costs to incorporate if you use a lawyer? My recollection is that incorporating in Delaware cost about $1,400 the last time I did it using a lawyer for incorporation. So I saved about $1,000 by incorporating online.
How long does it take to incorporate? That's another question you might have. According to BizFilings, the normal time frame for non-expedited incorporation filings is 4-6 weeks. They say expedited incorporation filings typically are completed in 7-10 business days. However, our non-expedited filing was completed in 11 days, so it's probably not worth paying the extra expedite fee.
It's important to know what you are giving up when you bypass a lawyer. First of all, you need to know why you are doing what you are doing. Do you understand why you are incorporating instead of using an LLC or another formation type? If you choose to incorporate in Delaware or incorporate in Nevada or somewhere else, do you know why you are doing it? These are things that a lawyer will talk to you about.
You should also know that online incorporation only gets you so far. In our case, we still need to draw up shareholder agreements and develop an options plan. Those tasks are a little more complex than incorporation so we will get some help from our lawyers on that.
If you know what you are doing or have incorporated numerous companies in the past, by all means bypass the lawyers and incorporate online.
As a final note, recognize that the fees for incorporating online are just the beginning. You will need to have a registered agent, file annual reports, register as a foreign corporation in states you do business in, and pay corporation franchise taxes. All of these costs add up. Cheap incorporation doesn't mean things will always be cheap but it can save you time and money and make sure that your incorporation forms are executed properly and filed in accordance with all the rules and regulations that apply.
Share this article
---
Additional Resources for Entrepreneurs