Search Engine Optimization
Incorporating Images Into Your SEO Strategy
Written by Chris Martin for Gaebler Ventures
Online Entrepreneurs love to get as many visitors as possible, but how do they do it? How do small business websites balloon up into large companies? Here's a strategy that may get you going on the right track.
If you're an entrepreneur with a website, you're probably doing everything you can to drive more traffic to it.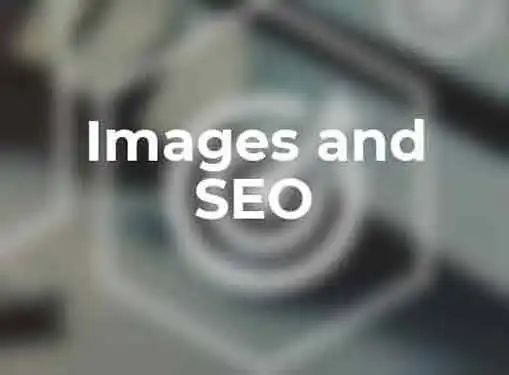 That means creative site functionality, substantial online marketing, and cross-promotional advertising. Most importantly, it means becoming fixated on those three little words: search engine optimization.
So you increase the number of pages on your website. You try to focus on popular keywords and key phrases as much as possible. You may even host a blog where visitors can learn more about your company. Whatever you do, you know that the more text you can provide, the more likely that search engines are to find you.
Ever consider combining images with your words?
Most search engines strive to give images some degree of preferential treatment when it comes to displaying blended search results, which can mix data, news, images, video, and blog posts. Therefore, if you can optimize your images with your text pages, you can boost the rankings on search engines for both.
The problem is many entrepreneurs and business owners don't know how to employ images properly to increase their SEO profile. Because search engines still rely on text as their lingua franca, nameless and unidentified images might as well be invisible to them. Only when tags, captions, file names, metadata, and other text clues are skillfully incorporated with these images will the entrepreneur see any measurable boost in their page rankings.
Here are some tips to integrating images into your SEO strategy effectively:
Stick with the image formats that search engines like. That means .png, .jpg, and .gif - in that order.
Use recognizable names for images. For instance, if you operate a bed-and-breakfast in Colorado and want to display a photo showcasing the beauty of your property in winter, title the file snowy-meadow-mountainside.jpg instead of something like WillowProperty1-2010.jpg.
In file names, use dashes (-) instead of underscores (_) between words. Search engines generally treat dashes as spaces, so your keywords are more likely to be identified individually.
When tagging your images, use keyword-optimized alt text. If you want the image to link to something, make sure your title-tag is keyword optimized as well.
Don't tag your image with the same words as your surrounding text. Instead, allow your page title, photo caption, and image tag to all work together. For instance, if your image is titled snowy-meadow-mountainside.jpg, tag the photo with a sentence like "The east side of the mountain turns the meadow into a winter wonderland in January." The page title might be "Willow property views."
Use height and width attributes to size the image appropriately on your page. Place them strategically on your pages (above the fold if possible).
When storing image files, place them in a folder which is accessible to search engines and insert them through the URL of the image. Don't try to link them through your CMS media library database or your blog.
Find images that are unique and relevant - preferably ones that cannot be found anywhere else. Make sure the quality is such that they can easily be viewed by a web surfer. If necessary, link the image to another copy which has a better resolution.
Images can enhance both the look and the searchability of your website pages. If you can't find the right images that you want online, feel free to grab your digital camera and take them yourself. Uploading images to your site is usually pretty easy to do - and with the right tags and other text information, your SEO page rankings could soar by leaps and bounds.
Chris Martin has been a professional writer for the last seven years. He is interested in franchises and equity acquisition.
Share this article
---
Additional Resources for Entrepreneurs