Global Intellectual Property
International Trademarks & the Madrid System
Trademarks are critical business assets. Protecting your company's trademarks around the world requires the use of international trademark strategies and most likely, participation in the Madrid System.
Trademarks set your company apart in the marketplace.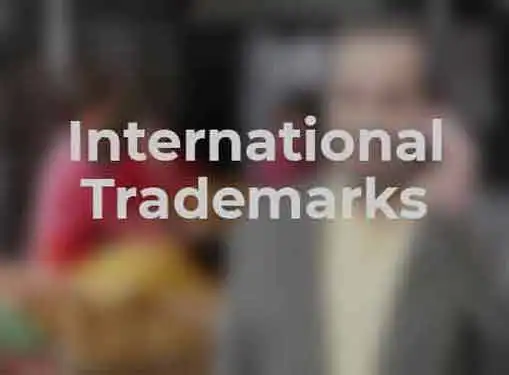 Effective trademarks are branded content – they don't require additional text or descriptions to be recognized by consumers. Nike's swoosh, McDonald's golden arches, Apple's partially eaten piece of fruit – they're all trademarks that play a central role in their companies' branding and marketing initiatives.
Given the strategic role trademarks play in many organizations, it's easy to see how trademarks translate into real economic value – and that makes the process of protecting trademarks a high priority activity for any business.
Like copyrights and patents, international trademark protection is more complicated than legally securing a trademark in the U.S. Multiple legal jurisdictions can make your efforts to protect your trademark overseas a frustrating experience. Recognizing the importance of trademarks in global commerce, many nations have created agreements to facilitate international trademark protection, not the least of which is something known as the Madrid System.
What is the Madrid System?
The Madrid System (or the Madrid System for the International Registration of Marks) is an international registration system for trademarks. The advantage of the Madrid System is that it is centrally administered. Although it falls short of creating an international trademark per se, it creates an avenue for securing a "bundle" of trademark registrations in diverse, international jurisdictions.
How does the Madrid System work?
The Madrid System offers special trademark registration opportunities for trademarks registered in its member nations. A trademark holder with a trademark application or registration in a participating member jurisdiction can pursue a Madrid System registration through the WIPO. When secured, the Madrid System registration allows the owner to designate multiple international jurisdictions for trademark protection and even extend the trademark to additional jurisdictions as they are added to the Madrid System.
Despite its benefits, trademark owners should be aware that the Madrid System also presents certain challenges. For example, if the initial trademark application or registration is changed during the first five years of a Madrid System international registration, it could have a ripple effect on the trademark's legal status throughout the various international jurisdictions in which the trademark is protected.
Share this article
---
Additional Resources for Entrepreneurs