Starting a Resource Website
Interview with Andy Hayes, Founder of Sharing Travel Experiences and Travel Online Partners
It is all about travel for Andy Hayes. He has formed two companies to meet the niche needs of the travel industry, Sharing Travel Experiences and Travel Online Partners.
Andy Hayes formed his first company in 2008 in Edinburgh, Scotland. Today he has staff and partners all across the world.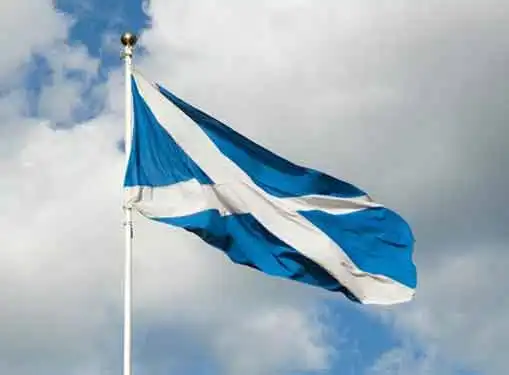 Hi Andy. Tell me a little about your business.
Which one? (smile) I actually now operate two businesses to cover both the consumer and business needs of the travel industry. The consumer-orientated business is Sharing Travel Experiences, a popular online travel magazine where we feature rich, authentic, experiential travel. Our business brand is Travel Online Partners (TOP) which offers online marketing and technology support to the travel industry.
Wow, sounds like you're busy! Give me some more details about each business.
Well, let's start with the travel magazine. That isn't a very revolutionary concept. I didn't feel, though, there was one that covered travel as an experience in the way I wanted. But it isn't just a magazine - it is a community. The site isn't plastered with scary advertising and it isn't hard to get around, so it is perfect for our audience of folks who want to "travel more" - our slogan. We also were the first magazine to feature a series of unique travel services, such as our travel concierge (the marriage of a traditional agency setup with a new media marketing model).
Our niche consulting firm fills a need that the tourism industry has long wanted: new media technology support for small business. Tourism boards and similar have been able to afford this kind of support and there is this type of service in place, but no one is speaking to small business about how online technology is changing the world of travel dramatically, and I want to change that. Judging by our early successes, I think we will.
Where is your business located?
I am located in Edinburgh, Scotland, but everything I do is location independent and run entirely online. The writers for my magazine live all over the world. My TOP partners who assist on client projects also all live in different places. Our admin support is in Canada as well as our infrastructure. It may sound a little odd, but by getting the right people on board and taking advantage of communications technologies like Skype, Email, and Instant Messaging, I keep our overhead really low and people get to live wherever they want. (We actually feature a few products related to this concept on our magazine website).
What were you doing before this, and is this your first business?
This is indeed my first business, and the excitement just never stops! I was working in a corporate environment before this - I was a process specialist and software expert in the enterprise resource planning space. That's the systems you see put in place to run HR and Finance departments in multinational conglomerates. So this is a real change, to say the least.
How is working from home going?
Our entire business model is virtual, so I work from home when I'm not on the road. The benefits are what you can imagine - flexibility and you can work in relative comfort without the hassle of a commute. Because I'm active on social networks and talk to customers and others every day, I don't feel isolated. And because I'm passionate about my business, I don't procrastinate or anything like that. So for me it is perfect. But it isn't for anyone - be sure to test it out before deciding if that's the way you'll go.
Have you outsourced any portion of your business? Has that worked for your business?
I think in this day and age any smart entrepreneur knows that outsourcing can help you build a stronger business faster. We outsource all graphics design/branding (though I do weigh in heavily on our own branding), all development, project management, and use administrative assistants. It sounds like a lot, and I suppose it is, but those are the areas where we don't add a lot of value. So why should I be doing those when I could be doing something to help a customer and give us some profit as well?
Social marketing is consistently being written about in the small business space. Has it worked generating business for you?
Social marketing is without a doubt the reason our online travel magazine has been successful - we've only just started to work on traditional media outreach, so we've only spent time in this space. As it happens we know it very well, so of course we were able to use it successful, but I think any business that is ignoring this new technology is going to regret it.
How has your experience in running the business been different from what you expected?
It is probably the hardest thing I've ever done. Being the jack-of-all-trades is interesting; for example, just because you hire an accountant to do your finances every month and file your taxes when necessary doesn't mean you can't ignore this topic completely. You have to understand what she has done and what the impacts are for you. In a way, I feel like I've learned a whole new set of skills than the ones I picked up in university. But I wouldn't go back for anything - life here in the fast lane is for me.
Is there anything you wish you had done differently?
No. I've made many mistakes, and as an entrepreneur you aren't taking enough risks if you aren't making mistakes. You just have to figure out how to make them faster, and recover more quickly.
What advice would you give to somebody else who wanted to start a similar business?
Know that you have to be in for the long haul. When you hit the three month mark or so, you'll reach what they call the dip. It's long, dark, and you don't know how long it will take to come out on top. So you need the money, but more so the perseverance and faith to last.
Oh, the dip. So that is what it is called. We've all been there, Andy. Thanks for your time and valuable insights.
Share this article
---
Additional Resources for Entrepreneurs