Starting a Construction Project Management Firm
Interview with Ann McGuire, Founder of Ann McGuire & Associates
After experiencing the ups and downs of being an employee, Ann McGuire founded her own construction management firm.
Ann McGuire founded her company in 2009 in Charlotte, North Carolina.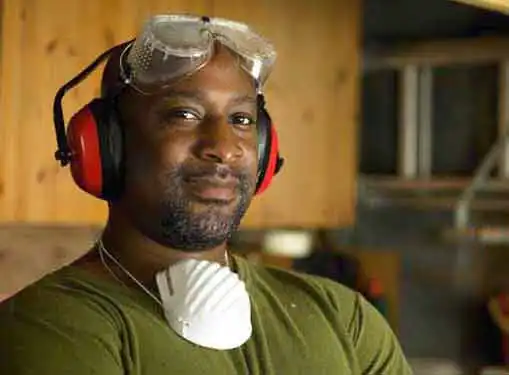 Tell me about your current business. What are you doing exactly?
I am a commercial construction project manager. I act as the owner's representative to manage all aspects of construction or renovation of new or added space. I work with clients from the time they begin looking for space until the time they occupy the space, whether they are owners or tenants. I also offer consulting in facilities management, transition management, and strategic planning. Check out my web site at Ann McGuire & Associates.
How did you come up with your business idea?
I was already doing the job - but working for someone else.
After being laid off for the third time in five years, I decided that I didn't want to go through that again, and if there was money to be made, I wanted to make it! I wanted to be able to help people for a fair price, and offer any service that I was qualified to offer.
At a time when a lot of people in the design and construction, and commercial real estate industries were being laid off, I thought it was a good time to provide a service that was easily outsourced. People were cutting costs anywhere they could and often didn't want to keep their in-house project managers on staff. If a company doesn't constantly have projects going on, it doesn't make sense to have a person on the payroll. It is cost effective, and highly beneficial to bring in expertise when it is needed and not pay for the service all the time. Why pay someone a salary and benefits when you don't have to? It doesn't make good business sense.
Because of my background in facilities, construction and project management, accounting, legal, strategic planning, I felt that I had a unique opportunity to provide a large variety of services under one umbrella. That is extremely attractive to my clients because they don't have to go to several different organizations to get services.
As a business owner, I have been able to tailor my service offering to exactly what my clients need. I have been extremely successful since I started a little less than a year ago, even at a time when the market in my field is down. I was fortunate that I had twenty years of experience and lots of contacts, and especially fortunate that I absolutely LOVE what I do - and it shows!
Who did you hire to help you? Bookkeeper, Accountants, Lawyers ...? Would you suggest others do the same?
Initially, I didn't hire anyone to help me. I was so blessed to have a very good friend who designed my logo, set up my books, designed my website, helped me through all the legal stuff and gave me great advice on every aspect of my business - all for FREE.
I did hire a professional marketing firm, JDK Marketing, early on to design a very nice marketing brochure for me. I would highly recommend having a professional marketing person help you so that materials you hand out look great. You want to present the best image possible - professional, consistent, relevant - and you want to get that message to the right people. Never leave home without your professionally designed business cards and marketing materials! You never know when or where you are going to run into someone that needs what you can provide - even the grocery store!
Did you operate your business from your home? What were the challenges and benefits to this strategy?
I did, and still do, operate my business from home. It is a great way for me to keep my costs as low as possible and to be a cost effective service provider for my clients. I have not found any drawbacks, except maybe that I work too much! I don't invite people to my home for meetings, but I do have access to conference rooms, etc. through a professional association I belong to (CREW) if I need them. If I'm going to manage a construction project, I need to be on the site anyway. Plus, it is much more convenient for others to meet with you if you go to them.
For women entrepreneurs, what specific advice would you have for young women who would like to become an entrepreneur? Are there specific advantages, disadvantages to being a women business owner?
Early in my business venture I began the process of becoming WBE certified. While I don't want anyone to hire me just because I am a woman, I do believe it opens a lot of doors for you that might not otherwise be opened.
Women today are very willing to help and mentor each other, and they do a great job of networking and providing leads to each other. I would suggest asking advice of women already in business, have a good support system in place - both personally and professionally, and do your best to maintain a work life balance. In other words, don't get so busy trying to make a living that you forget to make a life!
With the current economy in a slump, what cost saving tips would you have for a new entrepreneur?
I would recommend getting all the help and advice you can get for free, but make sure it is advice worth having! Take advice from someone who has had a business and let people help you if they offer. It is a good time to network because people aren't as busy as they once were and they are willing to take time to talk to people if they are asked. SCORE is a great organization for free help, you can find a lot of helpful information on the internet, and CPCC and other organizations offer lots of free seminars and low-cost classes that provide great information for entrepreneurs.
Don't feel like you have to do everything at once or have the best of everything when you start. Your friends will probably help you too if you just ask - and they will be pleased to do so. Allow your friends and family to provide any help they can, along with emotional support. There will be some days when you just wonder what you were thinking!!
Get your name and business in front of people as much as you can. Tell everyone you know and ask them to tell others. Every time you have the opportunity to talk to someone about your business, ask them for the names of 5 people you should meet. Ask for referrals - if someone doesn't need the product or service you offer, ask them who they know that might need it.
Any other advice for our readers?
Especially in the current market, try to identify potential clients to work with prior to starting on your own. Partner with someone who could help sell your services, such as a commercial real estate broker or architect. Network with as many of the right people as you can. Be careful how you spend your time and money. There are a lot of organizations out there and not all of them are a good fit for picking up business.
Thank you Ann, for your constructive advice!
Share this article
---
Additional Resources for Entrepreneurs