Starting a Marketing and Design Firm
Interview with Branding Expert Jason Arcemont
If you're interested in how to grow your business fast, you will love this interview with Jason Arcemont, co-founder and president of BrightBox. Founded in Houston's trendy Jersey Village, they shoe-stringed a marketing and design firm into a multi-million dollar business.
Jason joins us today to talk about growing his marketing firm with his co-founder Patrick McDonough.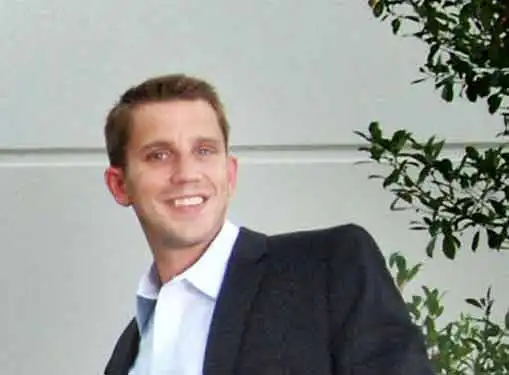 Thanks for joining us today Jason. Tell us a little about what BrightBox does.
BrightBox is a Houston-based brand-focused marketing and design firm serving companies spanning various industries. BrightBox provides clients with a wide range of services including brand strategy, graphic design, animation, video production, copy writing, public relations, web development, and marketing communications. The company has grown tremendously over the past few years with the creation of InkBox printing, a full service print house as well as ShowBox Exhibits, a manufacturer of tradeshow booths and displays.
When did you start the business?
We started BrightBox in 2007. Since then, we have grown almost 1400%, turning $2000 in startup cash into $4.5 million in yearly revenues. At first, it was just Patrick and I running the whole show. Since then, we have grown to more than 30 employees.
What were you doing before this, and is this your first business?
Before BrightBox, I was in advertising and marketing for thirteen years learning the ropes. It came to a point where I knew it was time to start my own business. I have had a few smaller successful entrepreneurial endeavors in the past, but BrightBox is my first large-scale enterprise.
Have you hired additional staff? What is your greatest human resources challenge?
We now have around 30 employees. Our staff is an awesome team of graphic designers, sales associates, exhibits experts, public relations staffers and copywriters that is really dedicated. Our people are our backbone. We have no issue finding awesome people.
Our real challenge, like any business with our speed, is keeping up the momentum everyday… but that hasn't really been a problem thus far. We grew 1400% last year to make the Inc. 500.
We're really proud of that.
Green business is all the rage right now. Has it really been practical for you as an entrepreneur to incorporate green business practices?
InkBox, our print subsidiary, has actually gone completely green. It was the right move both environmentally and financially.
With the current economy in a slump, what cost saving tips would you have for a new entrepreneur?
Always remember that there is opportunity in every hardship. Keep your wits about you. A business like ours is made to be adaptable. Your brand doesn't have to be built with great expense. We started BrightBox for $2,000 and have grown the company into a $2.2 million company. By staying professional and keeping our feet on the collective gas pedal, BrightBox has advanced really rapidly.
Save money by saving time. Save time by staying motivated.
Finding employees to work in a new and growing business can be a challenge. How did you find your employees?
Some of our employees were at companies we bought. Others we have met through networking. Professional organization meetings are an excellent way to find personnel. Don't hesitate to set up personal branding events.
What have you done that has been very effective in helping to grow the business?
Branding has been a HUGE part of what we do. BrightBox brands for other brands. We are the representative for a company's image. It's our job to figure out how companies can create and occupy ideas in the mind of the market and the public. Because of our line of work, it has been our job to not only brand others, but also brand ourselves. Branding is as relevant today as it was when it was first conceived.
So what we've done is branded in a way that solves one of the major imbalances among branding efforts around the world. Some firms let their creative teams run wild and make great-looking designs, but fail to plan a proper business strategy. Others have sophisticated business training but can't think outside of the box. BrightBox allows creative and strategic elements of branding to drive one another in a symbiotic kind of way, and that is why we have succeeded.
What advice would you give to somebody else who wanted to start a similar business?
Where to start? Work hard, always stay upbeat, hire the right people, make the right moves at the right time and do what you love. Make connections. Hustle. Stay healthy and get to know good people. Keep them around you. Treat people well.
And of course, always brand.
Thanks for your time today Jason! Sounds like BrightBox is on its way to the top!
Share this article
---
Additional Resources for Entrepreneurs