Starting a Vacation Home Referral Business
Interview with Brent Hieggelke, Founder of Second Porch, Inc.
Brent Hieggelke and his wife were looking to trade a weekend at their Ft. Hood vacation home with a beach house. When they couldn't find a service to help them, they created SecondPorch.
Second Porch was founded by Brent Hieggelke in 2009 in Portland, Oregon.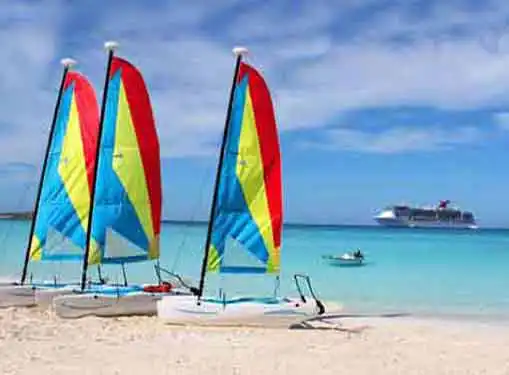 Tell me about your current business. What are you doing exactly?
Across the globe, more than 10 million second homes sit empty at least 10 and ½ months per year. This is incredibly inefficient and enormous wasted resource. Most of these owners are not independently wealthy, but rather are struggling to keep these homes on a sound budget. Renting is an increasing demand to monetize the homes. Yet, the biggest barrier to renting them or trading them has been the real concern over handing the keys to their homes to complete strangers. The rise of social media sites like Facebook and Linkedin has resulted in the digitizing of trust networks. So now people can rent or trade with people they know and trust, which opens up entirely new possibilities for owners. For owners who have already figured out a successful rental program, we offer an entirely new channel: friends and friends of friends, most of whom had no idea who in their networks has second homes for rent or trade. The average friend of friend network in Facebook is 16, 900 people, all of whom can be vouched for by someone you know. This is a very valuable new channel for bookings. Second Porch is the new service in a fast growing $50 billion existing lodging industry which is the fastest growing segment of lodging.
How did you come up with your business idea?
It all started when my wife and I bought a vacation home in Government Camp, Oregon. While we enjoyed our new vacation home on Mt. Hood, we soon found that we were not able to use the home as much as we wanted to and realized we were not alone. We decided to rent it out, but only to people we knew and trusted. There was no service for this. We also wanted some variety in our vacation destination, and tried a home exchange with a beach house owner. So we decided to consolidate both of these desirable opportunities into one new service.
What were you doing before this, and is this your first business?
I have more than 20 years of executive management experience, with a range of experience as a high tech marketing executive focused on high-growth, turnaround, and entrepreneurial marketing assignments. In 1986, I co-founded NewCity Communications, an alternative media company in Chicago.
In 1966, I moved to Oregon to run marketing at ABC Technologies, where I won several software marketing awards. The company was eventually sold to SAS Institute, the largest private solftware company in the world. In 2000, I was recruited to run marketing at fast-growing WebTrends. The company grew from $19 million to $61 million in my first year. The company was acquired by NetIQ. In 2003, I was named one of the top B2B marketers of the year. In 2005, the WebTrends division was sold off to Francisco Partners, a private equity firm.
In 2006, I became CMO of Touch Clarity out of London, where I repositioned the company, launched an industry and analyst program, made key partner in business development introductions, which played a key role in eventually selling the company to Omniture just 9 months later. I then spent the next 18 months at Omniture as a company evangelist and strategic marketing executive, before leaving to start Second Porch, Inc.
Did you have a partner when you started your business? How did you select a partner?
I networked with Kerry Kelley, someone else looking to start a company who had skills that complemented mine and found the idea and found the idea of Second Porch compelling.
Kerry is an experienced technology executive with over 25 years of increasing responsibility for operations, business strategy, product planning and development. Kerry began his career as an engineer developing office and factory automation tools for Georgia Pacific Corporation while completing an MS in Management at Georgia State University in Atlanta. In 1984, Kerry joined Apple Computer as a field engineer and technology consultant, supporting the sales forces with product roll outs, technical presentations and product integration efforts.
With the current economy in a slump, what cost saving tips would you have for a new entrepreneur?
Keep your overhead to an absolute minimum. Keep your expenses variable as much as possible. Choose a lean, mean team with a lot of cross over skills and flexibility. With a small team, each member needs to have experience, knowledge and understanding of a wide array of business segments.
Have you outsourced any portion of your business? Has that worked for your business?
Although my marketing background provides Second Porch with a strategic marketing direction, there are dozens of marketing applications that I don't have time for. We had engaged a PR firm to help with the launch of Second Porch and have a very small contract with an online marketing specialist who is helping us create the "buzz" on Second Porch.
Social marketing is consistently being written about in the small business space. Has it worked generating business for you?
Social marketing is OUR business. We deliver this for owners of second homes, more than 16 million which exist around the globe.
What advice would you give to somebody else who wanted to start a similar business?
I would advise them to study the competition really well, understand their position and then clearly figure out what you will do differently that should appeal to a specific customer base with a strong unmet need.
Thank you for your time, Brent. Best wishes with you latest venture.
Share this article
---
Additional Resources for Entrepreneurs