Starting an Internet Services Company
Interview with Dermot Doherty, Founder of iSpaces
Frustrated with his internet and computer needs not being met by current technology, Dermot Doherty founded the cloud computing based company, iSpaces. He is hoping to launch his services in May, 2010.
iSpaces, a virtual company based in Ireland, hopes to help people instantly see the benefits of cloud computing.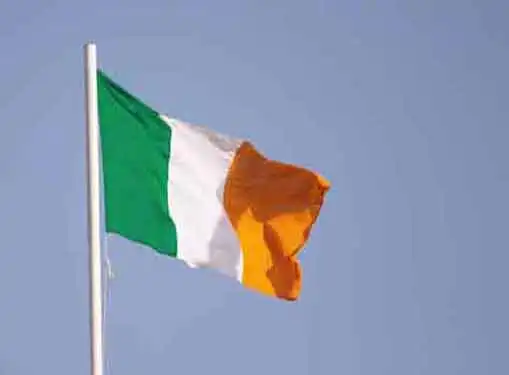 Tell me about your current business. What are you doing exactly?
iSpaces is an Internet Technology and services company focused on cloud computing. iSpaces is pioneering the ultimate Internet based, multi-desktop operating environment for web applications that is simple to use, incredibly fast, constantly persistent, universally accessible and runs in all standards compliant browsers. If you are interested in checking out iSpaces, we will send you a password to allow you access to the site. Please email me [email protected]
How did you come up with the idea for iSpaces?
I was dealing with the inadequacies of a non-cloud based computing environment and wanted to change it and move all my computing into the cloud so that I could have access to all my applications and data no matter where I was on the planet.
What were you doing before this, and is this your first business?
I was working as consultant developing software for the legal industry. I have worked as both an employee and an entrepreneur. The first web business I launched is called English Irish Dictionary.com, the number one resource on the web for Irish-English translation.
What advice would you give to somebody else who wanted to start a similar business?
You have to be totally dedicated to your passion and ensure your product/service is superior and necessary.
Did you write a business plan? Was it an effective tool for you?
We wrote a technology summary, did financial plans, a competitive matrix and an investor presentation, but not a standard business plan.
Who did you hire to help you? Bookkeeper, Accountants, Lawyers ...? Would you suggest others do the same?
My wife, Sunne Justice, is a successful businesswoman, has worked on Business Development and securing investment. A former colleague, Guillermo Sohnlein, is working as a business advisor and once investment was secured, both a lawyer and accountant were hired. It is essential to have a team with complimentary skills to successfully launch a brand.
Did you operate your business from your home? What were the challenges and benefits to this strategy?
Yes, our company is virtual and everyone works as a consultant and works from their home. It is a truly virtual company.
Do you own a business with family members? What do you think are the benefits and challenges to running a family owned business?
Yes, my wife and I own the company and our daughter works for us. We have not faced any challenges, but the benefits are enormous. We have the opportunity to work as much as needed and we are in together. If only one of us was launching this company, the other spouse would be really feeling ignored.
Green business is all the rage right now. Has it really been practical for you as an entrepreneur to incorporate green business practices?
We live a green life and that reflects in everything we do. iSpaces is a virtual company and we intend to use "green" servers once Beta launches to the public in May.
With the current economy in a slump, what cost saving tips would you have for a new entrepreneur?
Utilize every possible resource available to you that adds value with minimal cost, including help from family and friends and free Internet services. Also mentoring college students provides internship opportunities benefiting both the company and the student.
Have you outsourced any portion of your business? Has that worked for your business?
Yes we are outsourcing PR and QA. It has worked wonderfully for us since we cannot afford full time staff in these areas.
Temporary labor can be a great asset to an entrepreneur. Have you ever hired temps or contractors? Would you suggest this as a strategy for new business owners?
Absolutely!! Again, everyone in our company is a contractor, it saves us so much money in benefits, taxes... and allows us to hire the people we need, when we need them.
What have you done that has been very effective in helping to grow the business?
Design a product that truly is paradigm shifting and beneficial to people. Once people see iSpaces, they instantly understand how it will benefit their life and want to use it.
Sounds like you are building a great technology, Dermot. Thank you for taking the time to share your story with us!
Share this article
---
Additional Resources for Entrepreneurs