Starting a Record Label
Interview with Lunden De'Leon, Founder of Dirrty Records
Lunden De'Leon didn't let the doors slammed in her face stop her from starting her own punk rock record label. Read her inspirational story and pick up some great business tips.
Lunden De'Leon founded Dirrty Records in 2003 in South Carolina.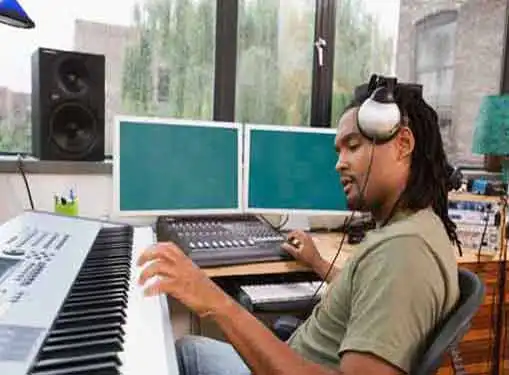 Tell me about your current business. What are you doing exactly?
I am founder/CEO of the punk record label Dirrty Records. We promote and distribute punk music worldwide.
What were you doing before you started Dirrty Records?
Before Dirrty Records, I worked as an entertainment publicist. Yes, this is my first business.
Have you hired additional staff? What is your greatest human resources challenge?
I hired a General Manager. The biggest challenge was finding someone who was just as passionate about my business as I was.
For women entrepreneurs, what specific advice would you have for young women who would like to become an entrepreneur? Are there specific advantages, disadvantages to being a women business owner?
I had a number of doors slammed in my face when staring my business. People thought a black woman could not run a successful punk rock label. They felt I should have focused on Gospel, R&B and rap. However, used every stumbling block as a stepping stone and found investors who believed in me and my vision.
With the current economy in a slump, what cost saving tips would you have for a new entrepreneur?
Learn as much as you can about every aspect of your business. If you're not good at math, take some accounting classes. Need to get the word out about your business, read a few marketing and public relations books. At one point, I could not afford a street team and promotions department so I figured out how to do it all myself.
How has your experience in running the business been different from what you expected?
Most of my girlfriends work their 9-5 jobs. My day doesn't stop at 5PM. I sometimes work 14 hours a day. With that said, I did not expect the long hours and no social life.
Is there anything you wish you had done differently?
Nothing. I have no regrets.
What advice would you give to somebody else who wanted to start a similar business?
The music industry is constantly changing so do your homework.
Thanks for your time, Lunden. Best wishes with your record label.
Share this article
---
Additional Resources for Entrepreneurs