Starting an Apparel Line
Interview with Martha Mele'cio, Founder of Bangledox Clothing
Martha Mele'cio began selling organic t-shirts at outdoor events in 1998. Today she is the proud owner of Bangledox Clothing, an internet apparel and accessories company.
Bangledox clothing was started as a home-based business in Chicago, Illinois.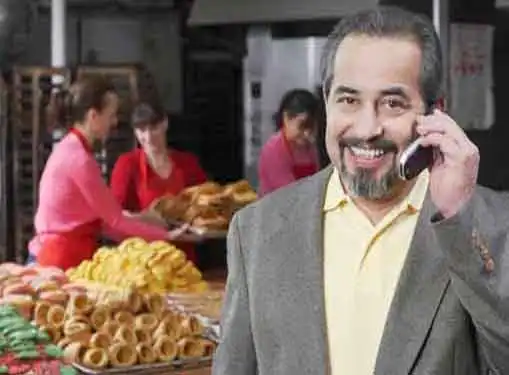 Tell me about your current business. What are you doing exactly?
Bangledox Clothing is a small organic Latina owned apparel and accessory clothing company. We offer eco-friendly merchandise.
How did you come up with your business idea?
I've always been into t-shirts (Bangledox started as a t-shirt company) vintage, graphic and so forth. I wanted to create my own line and just started designing logos. As for using organics, years prior to starting Bangledox, I had already been introduced to organic foods/clothing and wanted to incorporate that into my line. We use 100% organic cotton as well as natural screen printing materials such as water based/non-toxic paints.
What were you doing before this, and is this your first business?
I was in retail for over 10 years, working on The Magnificent Mile in Chicago and a residential property manager. This is not my first business, I had a vitamin retail store as well as another clothing label before Bangledox.
Did you operate your business from your home? What were the challenges and benefits to this strategy?
Yes - the benefits were saving on costs from renting out a facility, I could just wake up and my office was steps away. Challenges are getting your home businesses approved for taxes,etc. as well as separating home life from doing business. It can be temping to stop working when you're in the comfort of your home. Getting into the habit of working set hours has helped me.
For women entrepreneurs, what specific advice would you have for young women who would like to become an entrepreneur? Are there specific advantages, disadvantages to being a women business owner?
In my opinion, the is that we are better at nurturing a business and tend to be a bit more cautious on spending. Disadvantages, for me personally, was being taken seriously in the business world.
Green business is all the rage right now. Has it really been practical for you as an entrepreneur to incorporate green business practices?
Absolutely, from recycling, not wasting water/electricity, to using planet friendly materials such as the non-toxic paints.
Social marketing is consistently being written about in the small business space. Has it worked generating business for you?
I would say that it has helped a bit, it definitely needs your time/attention to be effective, but certainly can help build word-of-mouth when used properly/consistently.
Is there anything you wish you had done differently?
I wish I had accepted more help early on. I had this "I can do it all" mentality and winded up crashing. I wish I had accepted the help from others when Bangledox was beginning to take steam.
What advice would you give to somebody else who wanted to start a similar business?
Be true to your message. If you're going to sell organic, sell organic. Know what the difference is in offering organic or non-organic products. Educate yourself in this area, the better informed you are the better your message and reach.
That is great advice, Martha! Good luck with Bangledox.
Share this article
---
Additional Resources for Entrepreneurs