Starting a Motivational Speaking Business
Interview with Sam Glenn, Founder of Everything Attitude
Sam Glenn was down on his luck and then decided to change his attitude. From that, he has created a new career and become an entrepreneur.
Sam Glenn is the founder of Everything Attitude and has bee a public speaker for over 14 years.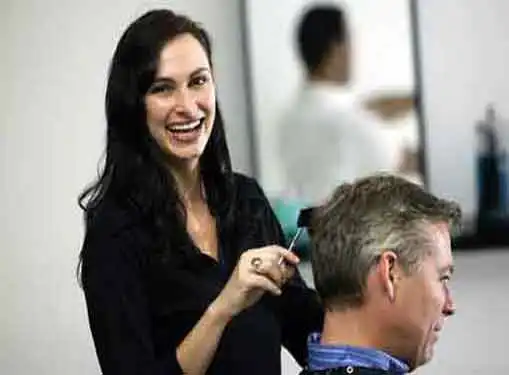 Tell me about your current business. What are you doing exactly?
Everything Attitude is a motivational resource company recognized Authority on Attitude, providing motivational tools, and corporate training for businesses and individuals seeking a kick-start or recharge to their attitude. EverythingAttitude.com also publishes a quarterly magazine, Attitude Digest magazine, the premier workplace publication aimed at inspiring a Go Positive Attitude at work and in life. I have just started a radio show on EnergyTalkRadio.com where I provide people a "jump-start" to their attitude through his hilarity, tips, and advice.
What advice would you give to somebody else who wanted to start a similar business?
Stay positive. You cannot control what happens to you, but you can control how you respond to a situation. Starting a business involves risks, but when you go for it, you are empowered with a sense of purpose, passion, independence and mission. Those qualities supercharge our attitude in such a way, that no matter what risks are set before us; the spirit of ambition, determination and courage is greater.
How did you come up with your business idea?
I know what it means to persevere through hardship, as I was once broke, depressed, working night jobs as a janitor, and sleeping on the borrowed floor space of friends and family. My life changed in an instant through the advice of a friend who told me, "Sam, you don't have a hard-knock life problem. You have an attitude problem." I got busy investing in my attitude, and within two years, was speaking for crowds of 75,000. Passionate about attitude, I founded Everything Attitude, to provide people with the tools to empower themselves through their attitudes.
Green business is all the rage right now. Has it really been practical for you as an entrepreneur to incorporate green business practices?
Going green starts with going positive. In order to go green, we have to first have the right attitude. It starts by going positive, understanding that everything we do has an effect on the world. Start small. Recycle. Then think bigger. One example of this is starting to move our publication, Attitude Digest, online. Through making this transition, we are not only engaging in a cost-cutting initiative, but also taking a small step to better the environment by decreasing our carbon footprint as well as the obvious, drastically decreasing the amount of paper we use.
Social marketing is consistently being written about in the small business space. Has it worked generating business for you?
Social marketing has definitely been beneficial in expanding our reach. Our use of my fan page on facebook has been an amazing resource for communicating and keeping a running dialogue with fans. I answers people's questions and provide insights, tips, and quotes. Twitter, has been a great way to further our reach and people enjoy the quick tips and quotes I post.
What have you done that has been very effective in helping to grow the business?
I have hired and work with great, positive people. Each member of "Team Attitude " works towards a common goal- encouraging others to realize the amazing power of a positive attitude!
Thanks for that upbeat interview, Sam. Best wishes for a successful 2010.
Share this article
---
Additional Resources for Entrepreneurs