Inventing and Marketing a Game
Interview with Sholeen Lou-Hsiao, Founder of Kingka LLC
Sholeen Lou-Hsiao was looking for a game to help her son learn Chinese. Instead of buying one, she invented one herself and is now marketing Kingka Games.
Sholeen founded Kingka Games in 2006 in Teaneck, New Jersey.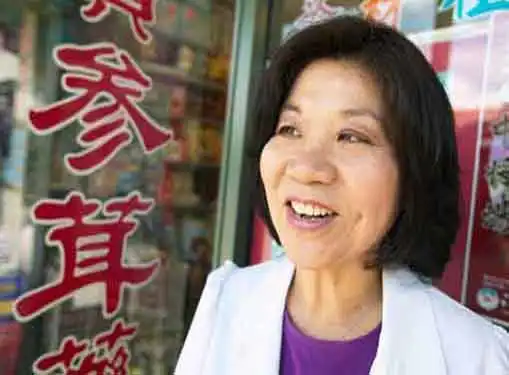 Tell me about your current business. What are you doing exactly?
At Kingka Games, we manufacture a Chinese language learning game called Kinka.
How did you come up with your business idea?
I got the idea while playing with my son. Like many people said "necessity is the mother of a new invention." I needed something better for my son and I saw a niche market that has not been serviced.
Did you write a business plan? Was it an effective tool for you?
Yes, I wrote a business plan when I first started. It was a good tool. It sets the agenda for what I plan to do and what I want to achieve.
What outside resources were helpful for you? Business incubators, Chamber of Commerce, SCORE, ....
I consulted with SCORE when I first started the business to help me finish my business plan. There was a Mentor, Anthony Basile who was especially helpful and he believes in me and my business so much that he predicted that my company will be a public company one day.
On the other hand there was another advisor who told me harshly that I needed to update my business plan every year otherwise I wouldn't succeed. He believed business plans should be updated according to the business growth to reflect the reality. Even though their advising styles are different, they are both very helpful.
Did you operate your business from your home? What were the challenges and benefits to this strategy?
Yes, I operate my business from my home.
The benefits are: I don't need to waste time on traveling to and from my office and I can continue working when my son comes home from school. It also saves me the office rental.
The challenge is when the business starts to grow and I need to hire people to work in my home office. Because of the privacy and trust issues I am very limited.
For women entrepreneurs, what specific advice would you have for young women who would like to become an entrepreneur? Are there specific advantages, disadvantages to being a women business owner?
Believe in yourself and be strong. Don't listen to your family or friends who try to discourage you because of their "good intentions." Stay away from those people who are very negative.
The advantage is that there are many programs created just for helping women business owners. For me, there have been many disadvantages. Dealing with family members can become an issue when you are expected to do things the certain way as a woman, a wife or a mother. Many times your elderly family members will discourage you or even try to stop you from becoming an entrepreneur because of their "good intentions." They may try to stop you when you are thinking of starting a business because they are afraid that you may lose your money and waste your time if the business is not successful. They may also try to stop you from growing your successful business because they don't believe you can take good care of your children and your husband while working so hard on your business.
What have you done that has been very effective in helping to grow the business?
Helping others and make good friends in the same industry. Instead of being afraid that others can steal my ideas, I go out and help others and give them my best advice.
In return, I got lots of good information and resources from others since they are from the same industry. We exchange ideas and help each other grow our own businesses in a non competitive way. Sometimes we act as each others' sounding boards and sometimes we act like each others' business coach.
I have a monthly meeting with this friend I met at a SCORE meeting 2 years ago. We are women and we both sell to the education market. We have maintained a great relationship in the past 2 years and both of us have grown from each other's support. Finding good friends in the same industry is very effective in helping to grow the business.
What advice would you give to somebody else who wanted to start a similar business?
Be ready for the ups and downs and have a clear vision of what you are building.
Thank you Sholeen for taking the time to share your story. Good luck with your business!
Share this article
---
Additional Resources for Entrepreneurs