Starting a Child's Dental Gift Business
Interview with Wendy Goldband, Owner of Toothcity.com
Childhood is filled with milestones; one of the most memorable is the first visit from the Tooth Fairy. Toothcity.com, started by Wendy Goldband, commemorates that important visit with CDs, stickers and other goodies.
Interview with Wendy Goldband, Owner of Toothcity.com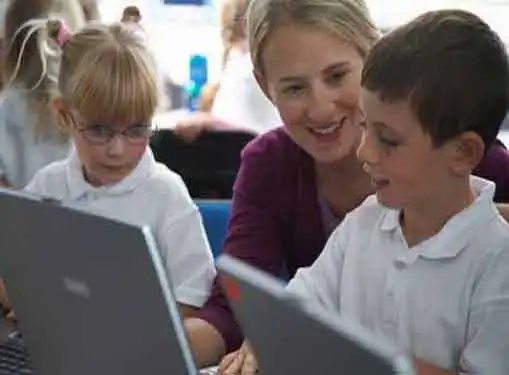 Tell me about your current business. What are you doing exactly?
Toothcity.com sells unique gifts for kids who are losing their first baby teeth. All the products are related to the Tooth Fairy in one way or another and are completely gender-neutral. They're meant to enhance this landmark time for kids into an even more memorable experience than it already is. They are also meant to enhance dental hygiene and good nutrition. The first item I created was the Tooth Fairy Tales CD. It stars the Tooth Fairy in four dramatized adventures. The female heroine fights villains like the Cavity Monster and Bad Breath and saves Planet Enamel. One of the things I love about the CD is that it can be put under the pillow along with a monetary gift. "Coming from the Tooth Fairy" makes it especially fun and exciting for the child.
Other items sold by Toothcity.com are removable Tooth Fairy stickers. You can create a Tooth Fairy Dollar by placing a sticker over George Washington to create an authentic $1 bill featuring the Tooth Fairy.
When did you start the business?
I started the business in the early 1990's when my children were young and starting to lose their baby teeth.
What were you doing before this, and is this your first business?
Before this I had been an award-winning TV consumer news producer. I stopped my career to raise my kids, but have a lot of creative energy that still needed to be tapped. So when I noticed there were no special toys to mark the Tooth Fairy's first visit, I came up with an audio tape, later to become a CD, called Tooth Fairy Tales. I was trying to fill a gap in the marketplace. It just so happens that I had been a dental assistant in high school and was married to a dentist.
Did you write a business plan? Was it an effective tool for you?
I really didn't have a written business plan. My start-up costs were very low so it wasn't a big investment to just put the Tooth Fairy Tales audio tape out for sale on the internet.
What outside resources were helpful for you? Business incubators, Chamber of Commerce, SCORE, etc.?
The outside resources I used were all informational about the web. Don't forget, the internet was very new when I started so most of my learning curve was about developing a website and promoting it on the web.
Did you operate your business from your home? What were the challenges and benefits to this strategy?
I've always has the luxury of operating from home. It's made it very easy to take care of the business when I was raising my kids and then later when I went back to work full-time I could always work during the evenings and weekends.
Have you hired additional staff? What is your greatest human resources challenge?
I've hired my son-in-law, a computer scientist, to redesign the site, but have never really needed a big staff. If mailings get out of hand, I can always hire a local student to help out.
Do you own a business with family members? What do you think are the benefits and challenges to running a family owned business?
This is my own business, but I come from a retail family and think a family business has a lot of benefits. I saw how close my family's been over the years because of working together.
What advice would you give to somebody else who wanted to start a similar business?
Understanding search engine optimization is critical to having a successful site.
Absolutely critical, especially for an Internet-based business. Thanks for taking the time to talk to me, Wendy.
Share this article
---
Additional Resources for Entrepreneurs