Operations Management
Inventory Management
Written by Andrew Goldman for Gaebler Ventures
There are many costs associated with carrying too much inventory. On the flip side, not carrying enough inventories can result in lost sales. As a result, the small business must find the correct balance in order to satisfy their customers and reduce their costs.
How well your company manages it inventories can have serious affects on your profits.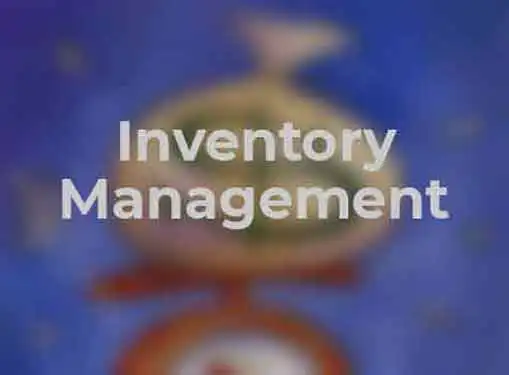 On the one hand, carrying extra inventory can result in higher levels of customer service.
The problem, however, is that carrying high levels of inventory requires additional costs and overhead. The small business can ill-afford either dissatisfied customers or extra costs. As a result, how well the small business manages its inventories (finished goods, raw materials, work-in-process) is extremely important.
Before major overhauls in the field of Operations Management, the traditional way of thinking was to build high levels of inventories. The benefits of carrying high levels of inventory seem obvious enough; it keeps the employees busy and allows the sales team to make 'off-the-shelf' sales. The problem however, is discrepancies in forecasted demand can result in obsolete inventory, a heavy cost. In addition, inventoried material requires employees to haul the inventory, the building to have space for the material and there is the risk of damaging the inventory during this storage process.
Many of the processes involved with carrying inventory (storing, counting, hauling) could be classified as non-value-added activities. While they are necessary to carry inventory, they are not necessary steps in the completion and delivery of the product.
As a result, reducing and ultimately removing these steps will create a more efficient and cost-effective system. Unfortunately for small businesses, it can be difficult to reduce all your inventories. Materials may be ordered in fixed quantities and many of your customers may require same day sales. The key is to find the balance that works best for your company, but you should ultimately be moving in the direction of reducing your inventories.
One of the main reasons I see small businesses building large inventories is to meet future expected demand, usually for a busy season. The idea is that they are in a slow period and the upcoming 'boom' season will require more products.
As a result, the small business uses their 'slow' period to build product for their 'busy' season. While this does have strong logic, you need to be extremely careful if this is your approach. First of all, the demand with which you are basing your build schedule needs to be forecasted as accurately as possible. Make sure you are using proper forecasting techniques are building to realistic demand totals. For example, if you had a one-time-only sale the year before, it should not be included in the forecast for the following year.
Making sure you are building inventories to expected actual demand is crucial. Your company should not just be building inventory to keep employees busy.
A finished good that goes to your warehouse to be stored, winds up costing you more than a product that is sold within days of completion. In addition, if it does not sell, all that cost plus the cost of disposal goes right to the bottom line. You want a system is flexible enough to meet changing customer demand. It's a big no-no to overestimate your demand as well.
Be diligent in ensuring the accuracy of these figures. Extra inventory is too costly to collect dust on a shelf.
Andrew Goldman is an Isenberg School of Management MBA student at the University of Massachusetts Amherst. He has extensive experience working with small businesses on a consulting basis.
Share this article
---
Additional Resources for Entrepreneurs