Labor Law Posters
Labor Law Poster Compliance
Looking for information on labor law posters and labor law poster compliance? We've got everything you need to know, including how to get free labor posters or buy labor posters online.
Employers have become increasingly aware of the need for flexible working conditions for their employees.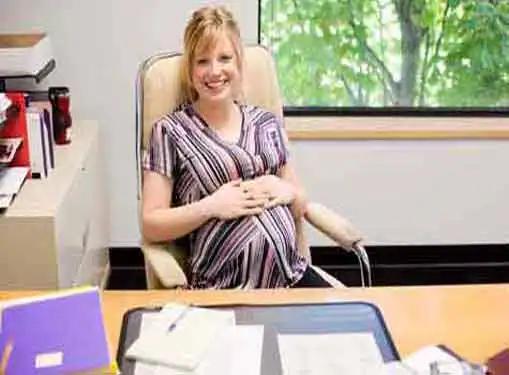 Unless you've been living under a rock, you probably know that federal and state agencies require employers to post labor law information in the workplace. This information must be displayed where employees and applicants can see it. Common posting locations include lunchrooms, water cooler break areas, reception, and time clock areas.
Posting labor law posters is something that some small business owners never get to, and they run a considerable risk. Penalties for not having labor posters can add up, and a disgruntled employee will report you faster than you can say "You're Fired!"
As an employer, it's your job to ensure that your federal and state labor law posters are up to date and in compliance with current labor law standards.
The trick is that required labor postings continually change. Determining which labor law posters are required and exactly how many you need can be a pain.
Moreover, the state labor posters vary from state to state. There are many different labor law posters that may be required in your state, such as posters to inform workers about child labor law, workers' compensation, equal pay/equal work, anti-discrimination, time off for voting and many more.
Federal and state posting requirements change as laws change, and state postings can vary by state. For instance, the state of Florida currently requires 3 postings while the state of California requires 14.
Where to get labor law posters? That's something that may be on your mind. You can find them all over the web, usually at a reasonable price. But you can also get them for free if you know where to look.
For example, The Department of Labor provides electronic copies of the required posters. You can simply print them off and post them. If your workforce is multilingual, some of the posters are available in languages other than English. Similarly, state agencies will frequently make state labor law posters available on their sites.
Of course, not all employers are covered by each of the Department of Labor's statutes and thus in some cases you may not be required to post a specific labor notice. For example, some small businesses may not be covered by the Family and Medical Leave Act and thus would not be subject to the Act's posting requirements.
For information on coverage, visit the Employment Laws Assistance for Workers and Small Business (elaws) Poster Advisor. You may also contact the Office of Small Business Programs, for assistance with these notice requirements.
To obtain posters or for more information about poster requirements or other compliance assistance matters, you may contact the U.S. Department of Labor by telephone at 1-888-9-SBREFA, or by email at [email protected].
If you prefer to buy labor law posters online, here are a few good HR poster sites that we recommend:
The Federal Wage and Labor Law Institute - One of the cheapest places to buy labor posters. The Federal Wage and Labor Law Institute's All-In-One Labor Law Posters™ introduced the idea of printing all required labor law posters on a single, easy to display poster.
Compliance Poster Company - They got everything -- from sexual harassment and workplace violence posters to OSHA mandatory postings.
GovDocs.com - GovDocs.com is the leading online provider of low-cost, mandatory state and federal labor law posters for employers across the U.S. GovDocs offers compliance posters in both electronic and laminated formats. Staying compliant is easy with GovDocs' free e-mail notification of changes in labor law poster requirements. GovDocs offers free federal labor law posters in electronic format.
Share this article
---
Additional Resources for Entrepreneurs