Business Leadership Advice
Leaders Versus Managers
Written by Cory Thompson for Gaebler Ventures
In order to effectively utilize your people, you will need to understand the different roles that leaders and administrators play in an organization.
Too often in the business world, people tend to use the words "leaders" and "managers" interchangeably.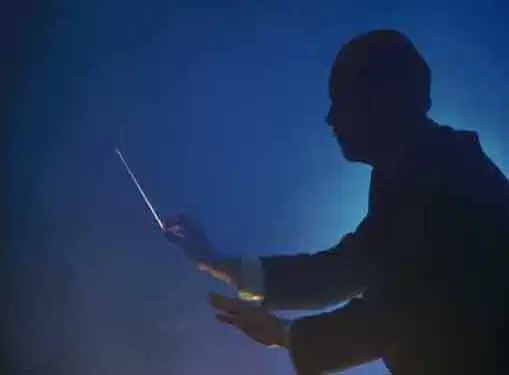 However, an astute business owner will be quick to realize that there is a very distinct difference between the two, and be able to assign the appropriate person as needed depending on the situation.
Webster's dictionary defines the term manager as "a person who conducts business or household affairs".
It is interesting to note that the officially accepted definition of manager makes no mention whatsoever of an individual's capacity to deal with people. This is a rather remarkable condition, considering that in almost every situation individuals assigned as managers are responsible for oversight of others.
It seems strange that so often the people who are promoted to areas of additional responsibility are technically the strongest at their given positions, but may have no skill whatsoever at a supervisory level.
This most likely occurs because those individuals serving in a supervisory capacity often receive a higher wage than a standard "worker." This wage differential creates a condition wherein highly productive and successful employees strive to exit their position in search of higher pay as a manager. This fundamental flaw in standard corporate thinking can be a death knell for a small business.
Why, you might ask, would I not want my best employee to be promoted?
A Group Vice President for a large financial services company that I worked with once made an exceptional and insightful observation regarding the standard practices most companies use for promotions.
He said "one of the most common and destructive mistakes many senior leaders make is taking their best sales people and making them managers. Not only have you significantly damaged your sales force by doing so, but you may also have likely chosen an individual with no capacity to lead. The fact that a person is good at one job does not necessarily mean they have any skill whatsoever with another. Now you have created an organization problem with not just one position, but with two!"
Obviously, high-caliber employees will not sit idle while their career stagnates. The solution then is to develop a system that allows high achievers to manage themselves (as needed) and increase their salary based on performance.
To fill the position they would otherwise have had, it becomes incumbent upon a business owner to search for leaders to serve in supervisory positions.
Webster's defines a leader as "a person who has commanding authority and influence". As you can see, this is a remarkably different definition than "manager" as listed above.
I believe all of us have had to deal with a supervisor that commanded no respect, was poor in people skills, and has no influence other than a name plate on a door. Imagine how the business would change if more leaders were placed in positions of authority - they could motivate, inspire, and generally increase employee retention and work ethic.
Let me end with this - a successful business needs both leaders and managers at certain times.
A truly great find are those unique individuals who both inspire and are capable of managing systems. The key to this entire puzzle as a business owner is knowing when you need each one - and choosing the right person for the job.
Cory Thompson enjoys writing about topics of interest to entrepreneurs and small business owners. He is an MBA graduate from Weber State University and is currently working as a contracting officer at Hill Air Force Base in Roy, Utah.
Share this article
---
Additional Resources for Entrepreneurs