Leadership Articles
Leadership Consultants
Written by Stefan Martinovic for Gaebler Ventures
Leadership consultants will teach your management team what it takes to motivate employees and maximize their contribution to your organizational goals.
If you find that your business isn't reaching its peak organizational effectiveness, you might consider bringing in some outside help.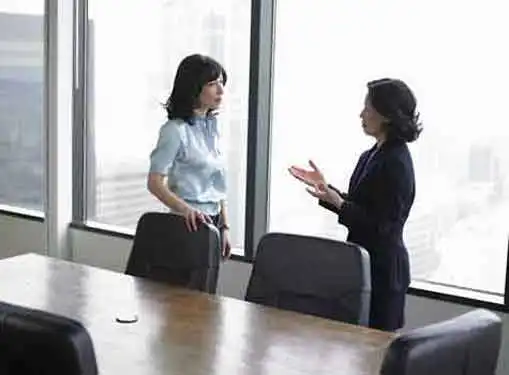 Leadership consultants analyze and respond to individual and group issues that affect your organization's ability to perform effectively.
Consultants are generally brought in for a seminar or series of seminars with an eye on inciting change that spurs on long-term improvements in performance, allowing your organization to perform at its peak..
By bringing in a leadership consultant, you are making a statement to your employees and competitors alike that you are dedicated to the success of your business.
Leadership seminars generally do not come cheap, and a series of seminars is usually recommended in order to bring on a significant level of organizational change. However, by developing a relationship with a consultant, you make it easier for him or her to gain insight into the workings of your company and ways to make strides toward significant improvements in the future.
As a small business owner, you can appreciate that the world and the business environment is constantly changing. By maintaining an organization that is open to change and is constantly improving, you can gain a competitive advantage over your competition by being able to adapt to situational fluctuations. Top management's ability to adjust to changing scenarios causes a trickle-down effect that can create a fluid organization in the long run.
The primary focus of the leadership consultant seminars is to work with organizations leaders to enhance particular skill sets in an effort to enhance executive performance. By refining decision making and managerial skills of managers such as yourself can help your organization by allowing you to achieve your business goals more efficiently. As a more effective manager, you are able to more completely extract potential from your employees and encourage them to carry out actions that pursue an overall corporate directive.
The psychology of change in business is that of ever-forward progress. In order inspire your employees to operate at their maximum potential, you need to be able to get them to buy into your beliefs and the goals of your company. Motivated employees make for successful businesses, but driving your staff can be a tricky endeavor. This is where the expertise of leadership consultants can be invaluable and by their incorporation into your business, you are making an effort to promote a positive long-term organizational change.
Leadership consultants can enrich your business skills and allow top management at your company to operate as a cohesive unit. By developing proficiencies common to those of the world's more successful managers, you can be sure to give your business a boost.
Stefan Martinovic has an extensive body of work across the financial services, manufacturing, and retail industries. He is currently pursuing an MBA in Management and Entrepreneurship at The College of William & Mary.
Share this article
---
Additional Resources for Entrepreneurs