Small Business Real Estate Advice
Location, Location, Location
Written by Richard San Juan for Gaebler Ventures
As in searching for your home in real estate, location is a significant factor in determining if that particular location would be a good area to start your business. There are several hypothetical scenarios to consider when choosing location. Ultimately, it will be up to the entrepreneur or small business owner to make a critical decision.
You have probably heard this many times in television, newspapers, radios, and other forms of communication.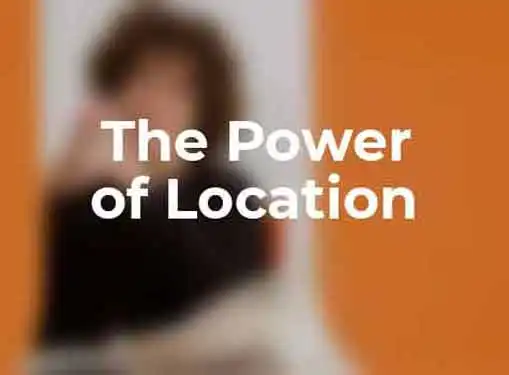 Location, location, location.
It has been parroted throughout the years and has mostly been applied to those who purchase real estate.
The issues that we deal with when considering location in purchasing private real estate (i.e. homes) are not that much different from the issues we face when considering site selection for business purposes.
The bottom line is that location for your business should be as important as finding a location to live. After all, they each share some of the same requirements. Accordingly, determining which location will maximize the potential of your small business will require consideration of several factors and scenarios.
How Important Is Site Selection to Your Business?
The first thing that must be determined is the extent to which your small business will deal with customers directly at your business location. If you are mostly an online business or a business where you do your servicing at your customers' locations, then you have more flexibility in choosing where you want to place your business.
For example, Dell has been successful selling computers because they did not have to pay much in fixed cost overhead since they operated mostly online. Most of their clients work with Dell through phone and email, and they could locate their operations without considering the proximity of local customers. Rather than focus on location selection, Dell's challenge was to become highly visible online and eventually in retail stores through strategic partnerships and other marketing methods.
On the other hand, if your business requires physical customer traffic to be successful, then business location selection can be a big determinant of your business success or failure.
What to Consider When Choosing a Business Location
In choosing a business location, several factors need to be addressed.
First, what kind of target segment is your product or service trying to attract? When looking at a location, first consider the demographics of the area. If your product or service caters to mostly retired people and you are looking at a location that has a high traffic of college students, then this greatly decreases your business' chance of success.
Another factor to consider is how easily accessible is the potential location. The small business owner has to decide if there is enough parking for potential customers. If so, is it convenient for customers to get into and out of the parking lot? It won't make a difference if there is plenty of room to park, but too much traffic blocks customers from getting to the parking lot. For those without cars, can the business be reached using public transportation?
A big mistake that sometimes happens when starting a business is that sometimes entrepreneurs or small business owners base their location decision solely on the current size and costs. What if your business expands, but the location you chose has no room for growth? The most likely result will be you would have to relocate into another location which will cost more money and the customers you have already had gained.
In conclusion, when deciding to buy a location for your business, think of it as like buying your second home. By getting the location right, you'll enjoy life more…and you'll make more money in the process.
Richard San Juan is currently pursuing an MBA degree with an emphasis in Finance from DePaul University in Chicago. He is particularly interested in writing about business news and strategies.
Share this article
---
Additional Resources for Entrepreneurs