Prospect Mailing Lists
Mailing Lists for Agricultural Service Businesses
Sellers generally understand that good prospect lists are crucial if you want to turn prospects into customers. Here's how to make agricultural service business lead lists pay off for your business.
It's widely accepted that who you know can be more important than what you know when selling to agricultural service businesses -- and good leads are the seeds for great relationships.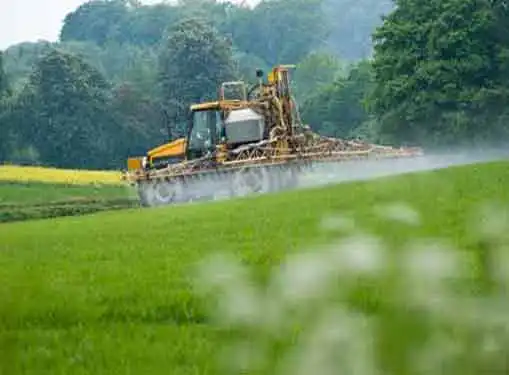 To dominate in sales to agricultural service businesses, it's necessary to pursue a segmented marketing strategy -- and that means you have to be thoughtful in assembling your prospect lists.
How Much To Pay For Lead Lists
Why do some business leaders spend small fortunes on office furniture and then refuse to buy lead lists?
The decision to purchase a lead list is essentially an investment in your company's sales cycle. It's the purchase of an asset that can deliver real financial returns in the form of increased sales revenues.
Still not convinced? Then consider this: the time your team spends pouring through business directories is time they aren't spending meeting with clients. It doesn't take very many hours spent on in-house lead generation to justify an investment in a quality lead list.
Selecting a Lead List Provider
Personal references are an important consideration in selecting a agricultural service business lead list provider. When business professionals approach Gaebler for a referral, we usually direct them toward Experian, an established vendor with the resources and experience to generate targeted lists of agricultural service business leads.
Still, you'll want to interview several potential vendors to find the one that is most capable of meeting your needs and budget requirements. The best provider will be the one that can provide references of satisfied customers that share your priorities and business traits.
Collaborative Uses for Mailing Lists
If you limit the use of agricultural service business lead lists to direct mail and cold calling, you're handicapping the return on your investment. A good lead list can serve as a collaborative resource for sales, marketing and other business divisions. For example, after you have acquired a lead list that has been differentiated geographically, your marketing division could test a handful of marketing concepts in each area. If the marketing division's efforts are coordinated with the sales division, you could then determine which marketing concepts have the highest conversion rates in each area before launching a full-scale, one-size-fits-all campaign.
Share this article
---
Additional Resources for Entrepreneurs