Prospect Mailing Lists
Mailing Lists for Automobile Oil Change Businesses
If your company sells to auto oil and lube businesses, sales prospecting is a top priority. So what can you do if your company is unable to find high-value prospects?
It's obvious that lead generation is essential for higher sales volumes. Without the right leads, your sales program is doomed to mediocrity.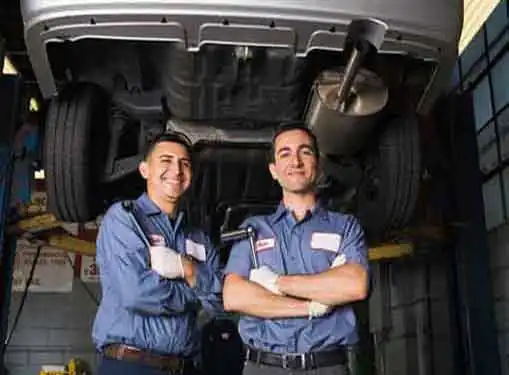 Identifying good lead generation mechanisms is often daunting to growth-minded businesses that sell to auto oil and lube businesses. Our lead list guidelines can equip your sales force to outperform and outsell industry standards.
Using Lead Lists to Convert Sales
Lead lists can be valuable resources for increasing conversion rates. If your auto oil and lube business lead lists are up-to-date, they can be leveraged for customized marketing pieces. Promotional material that has been customized with the name of the auto oil and lube business has a higher conversion rate than generic marketing content.
After the initial mailing, auto oil and lube business lists can provide the backbone for follow-up calls, e-mails and sales calls. The key is to use the accuracy of the lead list to your advantage and to maximize its potential throughout the sales cycle.
Are Mailing Lists Right For You?
Any B2B organization can benefit from lead lists. Yet the organizations that benefit the most from third-party leads are sales-driven enterprises in which the sales team struggles to efficiently generate enough quality leads to hit revenue goals. If growth is on the agenda, auto oil and lube businesses lead lists will multiply your industry network in a condensed timeframe.
Lead List Databases: Why Size Matters
When it comes to finding reliable list providers, database size definitely matters.
The idea is to narrow your search to providers that can offer a large database of auto oil and lube businesses. Experian Business Services, for example, has a comprehensive database of 14 million U.S. businesses that can be filtered and sorted according to your exact specifications.
The business reality is that the amount of sales you generate will be directly tied to the number of contacts contained in your lead lists. As the size of the provider's database increases, so does your ability to to create a highly targeted pool of prospects.
Other Types of Lead Lists
If you sell to a broader market than this one, most mailing list brokers are happy to help you out. You can even target things like Companies In a Specific Geographic Area, Businesses That Accept Credit Cards, and other niche segments. Define the desired profile to your mailing list vendor and they can usually take it from there.
Share this article
---
Additional Resources for Entrepreneurs