Direct Mailing Lists
Mailing Lists for Banks
For savvy entrepreneurs, selling to banks can be a lucrative path to growing company profits. What separates winners from losers is finding qualified prospects to make it worth your while.
In the B2B arena, sales strategies are frequently adjusted and modified. Every so often, the market shifts, forcing you back to the drawing board.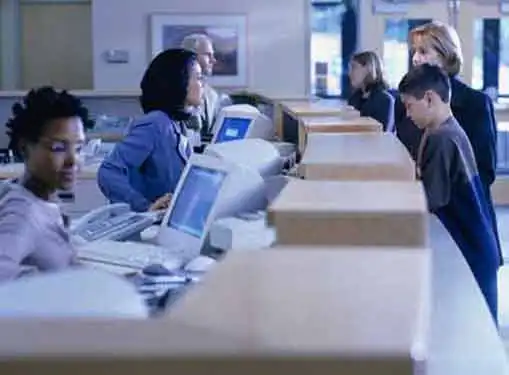 If you're waiting for banks to magically appear on your doorstep, you could be in for a long wait. It's time to get aggressive about sales and that starts by acquiring lists of convertible banks.
Using Lead Lists to Sell to Banks
Compared to businesses in other industries, banks expect place a high priority on multiple product messaging options. Although businesses in this industry appreciate the ability to quickly locate equipment and supplies when they need them, they also expect B2B companies to proactively educate them about product offerings.
Lead lists enable selling success because they are current and sortable contact lists that can be utilized in a variety of seller-initiated activities including direct mail, telemarketing, sales calls and online channels.
How to Recognize High Quality Lead Lists
There are at least three things to look for in a good lead list provider: We recommend: accuracy, updating and speed.
First-tier list providers like Experian Business Services have created large bank databases to give their clients the most up-to-date leads in the industry.
When choosing a bank list vendor, conversion ability counts. The more accurate and targeted your lead list is, the higher your conversion rate will be. However, you'll also want to consider how long it takes the vendor to fulfill list requests. These days, even minor backlogs can bring sales and marketing processes to a standstill.
Use Lead Lists to Reach Off-List Leads
Many business owners don't fully appreciate how lead lists can expand their prospect pool, sometimes even beyond the names contained in the list itself. After you have qualified the banks on the list, each contact becomes a portal a larger network of bank contacts that can be tapped into through telemarketing, sales calls and online social networking.
By intentionally using lead lists as the basis for networking, you extend the list's ROI far beyond the initial campaign. Although you will likely purchase additional lists later, you'll improve your industry presence when you conduct follow up networking with the leads you acquire right now.
Other Types of Lead Lists
If your marketing efforts go well beyond a single niche industry, most mailing list vendors are happy to help you out. You can even target things like Businesses That Own a Building, Businesses Owned by Hispanic Executives, and other niche segments. The key is to think through who your best prospects are. Explain that profile to your mailing list vendor and they can usually take it from there.
Share this article
---
Additional Resources for Entrepreneurs