Direct Mailing Lists
Mailing Lists for Barbershops
Niche market mailing lists are a time-tested way to acquire new customers. But be sure to work your leads into individual customer acquisition strategies.
Looking for sales leads? You're not alone.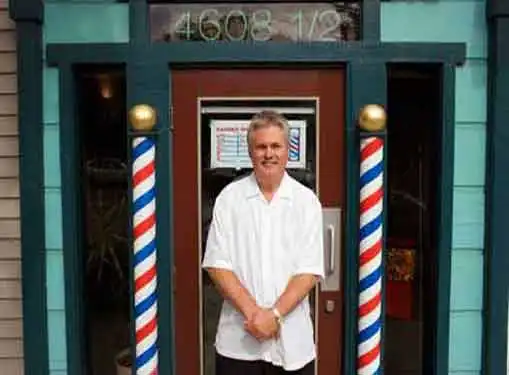 To dominate in sales to barbershops, it's necessary to pursue a segmented marketing strategy -- and lead targeting is one of the areas in which lead lists excel.
Who Sells Lead Lists?
It isn't hard to find high quality, barbershop lead lists. First-rate lead lists come from first-rate lead list providers.
So as a seller, your search needs to focus on the vendors that inhabit the top 10% of the marketplace. Young and unproven lead list vendors typically aren't the best candidates for business owners who are serious about sales.
At Gaebler, we advise our readers to consider Experian Business Services for barbershop lead lists. Experian earned their stripes with a strong track record of offering the most accurate and up-to-date lead lists available. They maintain real-time counts on qualified prospects and make it easy for their clients to filter targets according to a range of geographic and demographic criteria.
Ramping Sales and Profits with B2B Lead Lists
Mass market advertising won't work when selling to barbershops. You can spend a small fortune on a visually appealing ad and go virtually unnoticed in the industry. In contrast to other marketing resources, lead lists allow you to target your messaging toward a select group of prospects. When selling to barbershops, the ability to focus sales and marketing efforts on specific types of leads is essential.
Multichannel Marketing Tips
Successful B2B sellers to barbershops typically leverage a multichannel sales and marketing strategy. For young companies, that makes the integration of lead lists into multiple channels a priority. Direct mail is a popular marketing medium in the industry. But more and more companies are achieving results by combining direct mail and telemarketing with online campaigns that drive traffic to the company's website. In some cases, it may be appropriate to incorporate a lead list into a strategy that leverages technology to feed content into multiple channels.
Other Services from Mailing List Providers
You can tap your lead brokers for other things, assuming they are good firms with deep resources. For example, your list broker may have a range of consulting services. They also can clean your existing lists of prospects for you. Finally, if you send the mailing list provider sample customers that you like, they can usually run some software to create a new list of similar companies.
Share this article
---
Additional Resources for Entrepreneurs