Marketing and Sales Leads
Mailing Lists for Farms
Selling to farms is fraught with obstacles for reaching your B2B sales targets. We examine best practices regarding how to use prospect mailing lists to minimize headaches and maximize sales.
Any sales professional can tell you that the quality of your company's lead generation system needs to be as strong and robust as possible.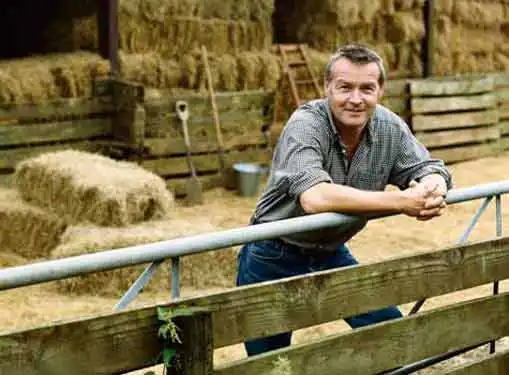 For the sake of speed, first-tier B2B sales teams know that it's important to buy sales lead databases provided by top lead vendors.
How to Maximize Lead List ROI
Hiring a great lead list provider is a good start. Of equal importance is the way your organization uses lead lists in the sales cycle. To maximize ROI, you'll need to integrate the use of your farm lists across multiple business units including sales, marketing and possibly even IT (online strategies). You'll need to research your vendor's use restrictions before you make any firm plans, but whenever possible, apply the leads you purchase to multiple marketing channels.
How to Tell If You Have a Good Lead List
The best lead lists share several characteristics that are essential in selling to farms. Right out of the gate, you'll want a list that has been generated from a large contact database. For example, Experian Business Services offers B2B lead lists that have been culled from more than 14 million active U.S. businesses. For sellers to farms, a large database equates to a larger pool of targeted sales prospects. Since lead quality directly impacts conversion rates, you'll also want to focus your efforts on providers that are well established and reputable.
How to Get Quality Leads
There is no single method for successfully generating leads in a B2B business. Customer referrals, industry contacts and other strategies can be found throughout the industry.
However, the most effective sellers know that while a small handful of qualified leads may get you started, you will ultimately need an ongoing source of leads to drive your sales cycle. Lead lists deliver a constant supply of farm contacts that can be sorted according to precise sellings criteria.
Other Types of Lead Lists
If you sell to a broader market than this one, most mailing list providers are happy to help you out. You can even target things like Businesses That Own a Building, Businesses Owned by Hispanic Executives, and other niche segments. The key is to think through who your best prospects are. Explain that profile to your mailing list vendor and the good ones will figure out a solution that meets your needs.
Share this article
---
Additional Resources for Entrepreneurs