Marketing and Sales Leads
Mailing Lists for Fast Food Restaurants
Direct marketing and telemarketing are core components of sales strategies focused on fast food restaurants. But to close deals, you need to develop great leads -- and fast food restaurant lead lists are the right tools for the job.
If you're doing it right, fast food restaurant lead generation takes time and energy.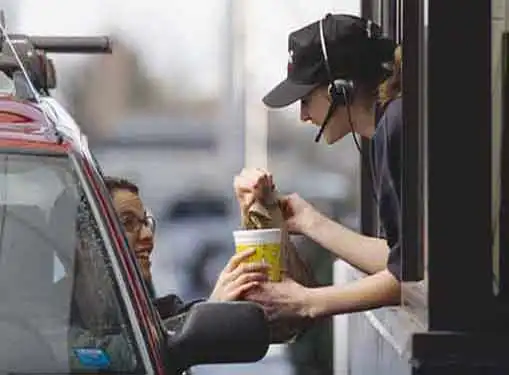 But by reducing the need for internal lead generation, your business can gain momentum in the area of actual selling. For most sales teams, lead lists are powerful resources for B2B fast food restaurant selling.
Increasing Operational Speed
When skillfully applied, lead lists can increase the speed and efficiency of your sales cycle.
A shortage of fast food restaurant contacts can impede your sales cycle. Since you can't afford to let sales, marketing and other core functions come to a standstill, you'll need to create a steady stream of contacts for the organization. Top lead list vendors are capable of generating customized lists in a matter of minutes, further enhancing the speed of your operation.
Benefits of Lead Lists
It's a fact: lead lists give your company a competitive advantage. In many companies, lead generation is the only thing standing in the way of greater sales revenue. When sales units are required to compile lead lists solely from phone books, online searches and other sources, the quality of the leads they gather is marginal, at best.
Quality lead lists, on the other hand, provide consistently reliable leads. It's normal for third-party lead lists to be updated on a regular basis so sales personnel always have the most dependable contact information for prospecting and other sales activities.
How to Recognize High Quality Lead Lists
Not sure what to look for in a great lead list vendor? We recommend: accuracy, updating and speed.
First-tier list providers like Experian Business Services have created large fast food restaurant databases to give their clients the most up-to-date leads in the industry.
When choosing a fast food restaurant list vendor, conversion ability counts. The more accurate and targeted your lead list is, the higher your conversion rate will be. However, you'll also want to consider how long it takes the vendor to fulfill list requests. These days, even minor backlogs can bring sales and marketing processes to a standstill.
Other Services from Mailing List Providers
Many sales lead brokers do more than just sell leads. For example, your list broker may be able to directly assist you with a direct mail postcard campaign or an email blast campaign. Have a conversation with them and ask about their full capabilities. Finally, if you send the list company sample customers that you like, they can find similar leads for you.
Share this article
---
Additional Resources for Entrepreneurs