A good B2B sales strategy must be flexible enough to accommodate changes in the marketplace. Just when you think you've found the perfect strategy, the market shifts, forcing you back to the drawing board.
(article continues below)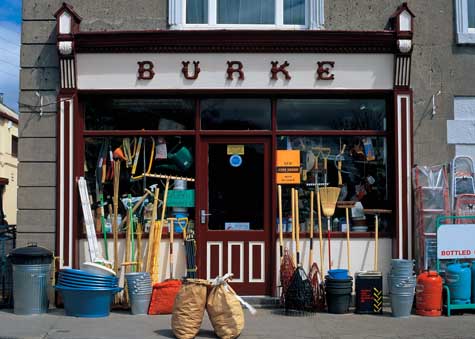 To dominate in sales to hardware stores, segmentation is a must -- and lead targeting is one of the areas in which lead lists excel.
How to Tell If You Have a Good Lead List
Quality lead lists share several characteristics that are essential in selling to hardware stores. Right out of the gate, you'll want to look for lists that are created from expansive databases. For example, Experian Business Services has a current database that contains contact information for more than 14 million active U.S. businesses. For sellers to hardware stores, a large database increases the pool of prospects that can then be sorted and filtered for specific criteria including location, business size, years in business, etc. Since lead quality has a significant influence on conversion, you'll also want to focus your efforts on providers that are well established and reputable.
Increasing Operational Speed
When skillfully applied, lead lists can increase the speed and efficiency of your sales cycle.
A shortage of hardware store contacts can impede your sales cycle. Since you can't afford to let sales, marketing and other core functions come to a standstill, you'll need to create a steady stream of contacts for the organization. Top lead list vendors are capable of producing geographically precise lead lists in a matter of minutes, further enhancing the speed of your operation.
The Role of Mailing Lists
It's a fact: lead lists give your company a competitive advantage. In many companies, lead generation is a major barrier to greater market share. When sales units are required to compile lead lists solely from phone books, online searches and other sources, lead quality suffers.
But quality, third party lead lists offer a steady stream of contacts that have been compiled from multiple sources. In most cases, the lists are updated on a regular basis so sales personnel always have the most recent and comprehensive contact information for prospecting and other sales activities.
Based on your interest in hardware store lead databases, you may also enjoy these articles.
If you plan on starting a hardware store, these resources were written to assist you:
If you are eager to get marketing tips for a different industry, please browse our directory of marketing guides below.