Buying Telemarketing Lists
Mailing Lists for Janitorial Services
Niche market mailing lists are a reliable way to take the next step and grow your business. But you can sell yourself short if you don't properly work your leads into your sales strategy.
When thoroughly executed, janitorial service lead generation is a demanding business activity.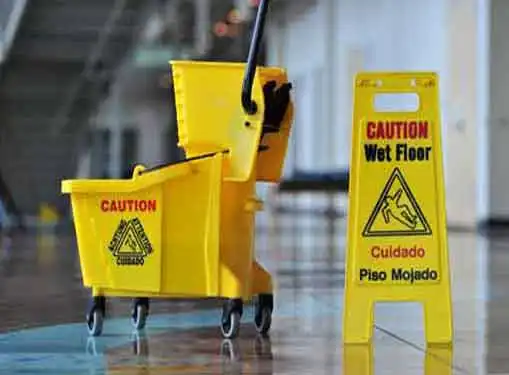 Sellers often fail to recognize that outsourcing may be more beneficial than internal lead generation. Here's what you need to know about third-party janitorial service mailing lists.
Selecting a Janitorial Service Lead List Provider
The key to finding a good janitorial service lead list is to focus your search on top-tier providers. Some providers charge big bucks for leads that are stale and inaccurate. Good lead list providers pay attention to the quality of their products. They are invested in ensuring that their lists are up-to-date and they supply their clients with leads that have been targeted to meet precise sales criteria.
There are several good lead list providers on the market. If you're not sure where to begin your search, we highly recommend Experian Business Services. Experian has the characteristics we look for in a janitorial service lead list vendor. Their database of more than 14 million U.S. companies is updated monthly and can be filtered by geographic, demographic and other criteria to create lead lists that are customized to your needs and specifications.
How Third-Party Lead Lists Help Companies to Grow
There are many ways lead lists can be used as resources for business growth. The fact that you're purchasing solid lead lists is a growth strategy because it improves the quantity and quality of your company's prospect pool. However, lead lists can also be employed as a tool for penetrating new markets.
By focusing on specific geographies, you can instantly begin marketing your products in an unfamiliar environment. In some instances, it may be beneficial to test market your products in several territories using lists of janitorial services that have been sorted for each target market.
How to Get Quality Leads
There are many ways to generate B2B sales leads. Customer referrals, industry contacts and other strategies are commonplace in B2B enterprises.
But even though a handful of quality leads are enough to prime the pump, you will ultimately need an ongoing source of leads to satisfy your sales unit's craving for new prospects. Lead lists offer a steady stream of janitorial service contacts that can be sorted according to precise sellings criteria.
Creative Ways to Get Sales Leads
Finding new customers by getting low-cost sales leads from companies like Experian, Hoovers, Sales Genie and the like is a great start to any lead gen initiative. But, it's also important to brainstorm on other ways to improve lead generation.
In some case, you can find free leads that are very good. For example, you might hire an intern and have them look for leads on websites. This is a great way to get access to leads that are often leads that your competitors may not have access to.
Share this article
---
Additional Resources for Entrepreneurs