Niche Mailing Lists
Mailing Lists for Plumbing Businesses
Some sales consultants insist that lead generation is all about effort. While hard work is important, marketing to plumbing businesses and closing new business takes proper planning -- and nothing is more important than reliable lead lists.
For most B2B companies, sales strategy is a constantly moving target. Just when you think you've found the perfect strategy, changing market conditions transform the playing field and demand strategy adjustments.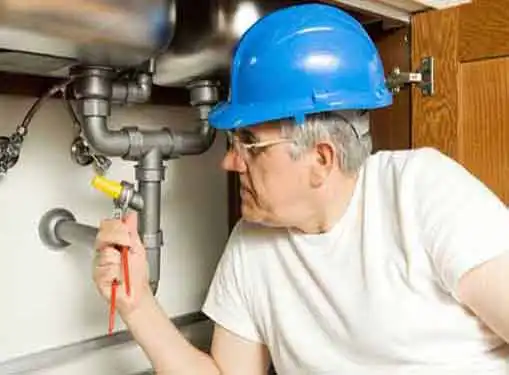 Sellers often fail to recognize that third-party lead lists frequently outperform lists that are generated by internal staff. Here's what you need to know about third-party plumbing business direct mail lists.
Invest in Lead Lists and Watch Your Business Grow
There's a misperception that lead lists are an optional expense for B2B sales divisions. In fact, a good lead list is an investment in your company's future. The plumbing business contacts you acquire through a reputable lead list provider can be converted to loyal customers. More importantly, they can deliver an ROI that meets or even exceeds the ROI you receive from other high-producing assets in your company.
Lead Selection: Which Leads to Buy
Sort and filter features are an important consideration when buying lead lists. Remember: Your goal isn't just to acquire as many plumbing business leads as you can get your hands on. Instead, you'll want to focus your energy on lead lists containing the names and contact information of likely buyers. For example, Experian, the forerunner in B2B lead lists, makes it easy for their clients to sort and filter leads by geography as well as a variety of demographic criteria including company size, years in business, number of employees, etc.
Lead List Dynamics
Lead lists can (and should) be filtered to target plumbing businesses that are likely to convert to satisfied customers. Filtered lists can then be used for a range of activities within your organization including prospecting, direct mail and telemarketing. Given the prevalence of online marketing strategies, you may want to include email and web addresses in the lead lists your company purchases.
What Else Can Lead Brokers Do For You?
You can tap your lead brokers for other things, assuming they are good firms with deep resources. In some cases, your list broker may have a range of consulting services. They also can clean your existing lists of prospects for you. Finally, if you send the list broker a few customers that you think are a good fit for your business, they can find similar leads for you.
Share this article
---
Additional Resources for Entrepreneurs