The longer your company sells in a specific market, the more difficult it will become to locate new leads. Without an effective source for business leads, the lead generation wall should be avoided at all costs.
(article continues below)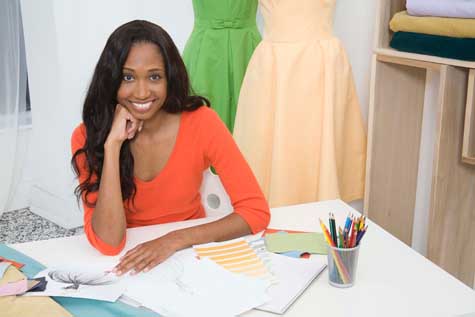 Sellers often fail to recognize that outsourcing may be more beneficial than internal lead generation. Here's what you need to know about sewing business mailing liststo drive sales growth.
Lead List Metrics
Multiple methods exist for measuring the effectiveness of sewing business lead lists.
For starters, conversion rate (number of sales/number of leads) is essential in measuring lead list success and failure rates. But you may also want to think about integrating a few other metrics into your assessment routine.
A units-per-lead measurement demonstrates the quality of the leads in your lists. When compared to your internal lead generation metrics, a dismal units-per-lead number indicate a provider that isn't performing adequate qualification or lead filtering. Similarly, individual metrics for your sales staff indicate how well each of your team members is using the leads they receive from your vendor.
Why Lead Lists Are Essential for Selling to Sewing Businesses
Compared to businesses in other industries, sewing businesses expect place a high priority on multiple product messaging options. Although businesses in this industry appreciate the ability to quickly locate equipment and supplies when they need them, they also expect B2B companies to proactively educate them about product offerings.
Lead lists enable selling success because they are targeted compilations of updated leads that can be utilized in a variety of seller-initiated activities including direct mail, telemarketing, sales calls and online channels.
How to Recognize High Quality Lead Lists
There are at least three things to look for in a good lead list provider: When we buy lead lists, we look for accuracy, updating and speed.
First-tier list providers like Experian Business Services have created large sewing business databases to give their clients the most up-to-date leads in the industry.
When choosing a sewing business list vendor, conversion ability counts. The more accurate and targeted your lead list is, the higher your conversion rate will be. However, you'll also want to consider how long it takes the vendor to fulfill list requests. In today's business climate, even small delays can bring sales and marketing processes to a standstill.
If are interested in direct marketing and sewing business lead lists, you may also enjoy these articles.
If you have an existing sewing business, we've got some more appropriate guides for you:
If opening a sewing business is on your to-do list, these resources were written to assist you:
If you are looking for mailing list for a different kind of business, try our directory of marketing guides below.