A lone ranger attitude is dangerous and foolhardy if you market to towing businesses.
(article continues below)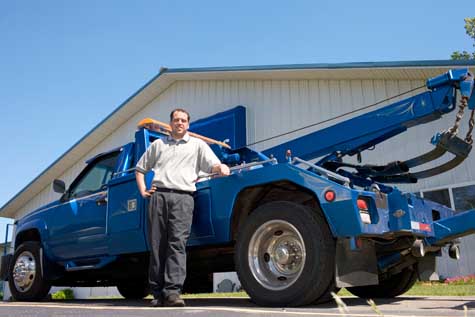 But by reducing the need for internal lead generation, your business can gain momentum in the area of actual selling. When applied intelligently, lead lists are powerful resources for B2B towing business selling.
Interviewing Lead List Providers
B2B sellers that rely on lead lists are advised to interview several prospects before settling on a provider. During the interview, you'll need to determine whether or not the provider is capable of delivering lists of contacts that have been filtered and updated within the past thirty days. This is especially important for towing businesses given the industry's high turnover rates. If you aren't sure where to begin your search, we recommend starting with Experian. Experian is a reputable vendor with a proven track record in producing high converting leads for the B2B sector.
Use Lead Lists for More Than Direct Mail
Most lead lists are used exclusively for direct marketing purposes. That's fine -- lead lists are fantastic resources for targeted, direct mail marketing. However, there are several other uses for lead lists in a B2B operation. Depending on your strategy, it might be possible to use the towing business contacts you acquire to launch prospecting, telemarketing or online sales and marketing initiatives. For example, by integrating lead lists into an email campaign, you can boost your online visibility and direct decision makers to a user-friendly website that contains interactive content about your products.
How Much To Pay For Lead Lists
Why do some business leaders spend small fortunes on office furniture and then refuse to buy lead lists?
The decision to purchase a lead list is a decision to invest in your company's future. It's the purchase of an asset that can substantially boost sales revenues.
Still not convinced? Then consider this: time dedicated to lead generation detracts from the amount of time your business can dedicate to converting prospects. It doesn't take very many hours spent on in-house lead generation to justify an investment in a quality lead list.
If are interested in direct marketing and towing business lead lists, you may enjoy these resources.
If you have an existing towing business, these additional resources will be of interest:
If opening a towing business is on your to-do list, these resources were written to assist you:
If you are looking for mailing list for a different kind of business, please browse our alphabetical list marketing guides below.