Operations Articles
Making Your Business Green
Written by Angela Ly for Gaebler Ventures
People are increasingly interested in doing their bit to save the earth. Here are some ways you can incorporate eco-friendly ideas into your business.
Many businesses are trying to be eco-friendly these days.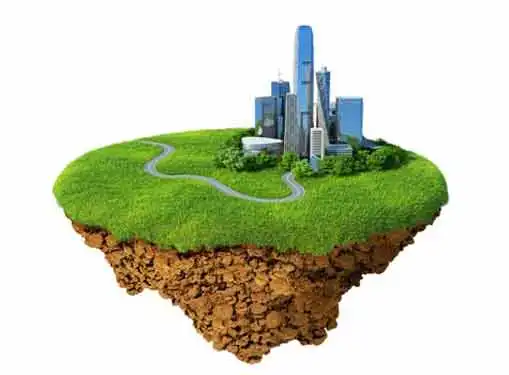 If you are able to cash in profits while making a green effort, then that would be cause for celebration. Consumers are increasingly interested in buying things that make them feel good in more ways than one. With global warming being discussed at length, people want to feel that they are doing their bit to save the earth.
Some companies even make it their business to be green. One company churns out all organic clothes; another makes vegetarian shoes. The degree of your commitment to the environment is entirely up to you. Going green does not mean extra costs for you. On the contrary, it may be cheaper to be green than not. Here are some simple suggestions on getting started:
1. Conserving energy
We use power on a daily basis. More so for companies that leverage on technology. The idea is to use only what you need. Upgrade your machines to more energy-efficient ones. It may cost you now, but in the long run you save more. If you provide a delivery service, ensure that the schedule and route runs in the most fuel-efficient way.
Additionally, the usual actions like turning off equipment while not in use, and reducing waste, especially paper waste, from daily office needs will save considerable energy and costs in the long run.
2. Materials and packaging
Look at the materials that your products are made from. Are they mostly non-biodegradable plastics? There are surely better substitutes for them, which could even make your products better than before. Even if you are only able to change some of them, remember that every bit counts.
The easier thing to change is packaging. Use biodegradable materials and encourage customers to reuse and recycle. Don't provide plastic bags for purchases, but use cloth bags instead. Many supermarkets and retail shops are doing this. There is no reason why anyone should stop buying your products because you don't provide plastic bags.
Your brand or logo printed on cloth bags also gives more mileage in terms of promoting your brand name. Instead of using your plastic bags as trash, people will tend to reuse them when doing laundry or grocery shopping. The public will get to see your brand in more instances on a cloth bag.
3. Let everyone know
Once you have put in considerable effort in making your products greener, put in some more effort to let everyone know of your hard work. Eco-conscious consumers will find more appeal in your products and your reputation will grow. If it matters enough to a group of people, they will choose your products over others just with you being 'greener' than the competitor. If you do marketing for your business, then emphasize this new fact.
4. Get the team involved
Educate the people you work with on your green goals, and encourage brainstorming on ideas to make the work environment and business a more environmentally-friendly place.
Angela is currently an MBA student at Nanyang Technological University in Singapore. Ms. Ly is looking to specialise in Finance, and has an interest in exploring topics in entrepreneurship and strategies for small businesses.
Share this article
---
Additional Resources for Entrepreneurs