Leadership
Management Coaching
Management coaching? You're the manager. You don't need a coach, do you? Wrong! Every manager can improve their management skills by tapping into the power of management coaching.
One of the most frustrating aspects of owning a small business is trying to find ways to help your employees realize their potential.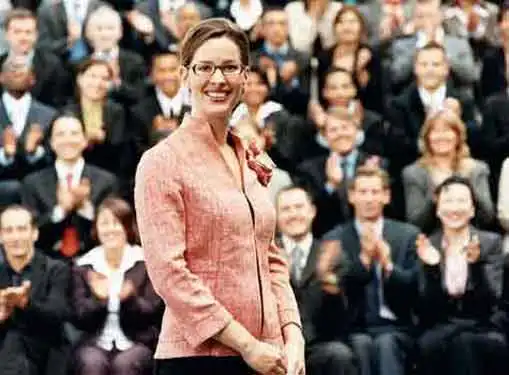 Some days it's hard enough just trying to achieve your own potential without having to help someone else achieve theirs. If only there was something you could do to help your employees (and yourself) be all that they can be in business . . .
Fortunately, there is something you can do. It's called management coaching and it could be the one thing you need to take your business to the next level.
Although it is relatively new to the business scene, small businesses across the nation are tapping into the advantages of management coaching and reaping the benefits for their companies.
If management coaching sounds like it might be a good idea for your business, there are a few things you need to know from the outset.
What management coaching is.
Management coaching is a one-on-one relationship between a management coach and a business leader or manager who is interested in improving his job-related performance.
The relationship is not an open-ended one. In fact, from its inception the relationship is established to last for a set period of time, usually up to a year. Throughout that time, the manager and the coach meet regularly to discuss goals, strategies, and other practical aspects of management.
Since the relationship is designed to focus on the manager's individual goals, the coach is empowered to force the manager to confront difficult issues related to his specific performance and management style.
What management coaching is not.
Although they share some of the same characteristics, management coaching is not the same as mentoring.
A mentoring relationship is usually established between a subordinate and a supervisor, or at least someone with a higher rank in the organization. However in coaching, the manager is typically not a subordinate and in some cases the coach may not even have experience in the industry. Instead, the coach's role is to offer an outside perspective and to motivate the manager to perform.
Likewise, management coaching is not the same as consulting for the simple reason that consultants tend to provide advice about company-wide systems while coaches focus on individuals within the company.
When do I need a management coach?
Management coaching can be beneficial in a number of small business scenarios. Basically, any situation that requires a manager to adapt to changing responsibilities or navigate a change process is a candidate for coaching.
If your business is experiencing restructuring, taking on inexperienced leaders, or undergoing a significant change in strategy, coaching can offer some obvious benefits.
But there are also some less obvious situations that may also call for a management coach. For example, some businesses find that it is less costly and less disruptive to hire a management coach to work with underperforming managers than to search for replacements.
How do I find a management coach?
Since there are no formal educational or licensing standards required for someone to call themselves a management coach, the burden is on you to make sure the coaches your hire are qualified.
To do this you will need to rely on referrals and diligently check references for each candidate.
Share this article
---
Additional Resources for Entrepreneurs