Successful Entrepreneur
Mark Cuban
Written by Richard San Juan for Gaebler Ventures
Mark Cuban is probably most famous for being the owner of the Dallas Mavericks of the NBA. He has the unique passion for the game that most other owners don't have. He loves to be personally involved in his business. It is this passion that has led him to much success thus far.
A native of the Pittsburgh suburbs, Mark Cuban was not born into riches.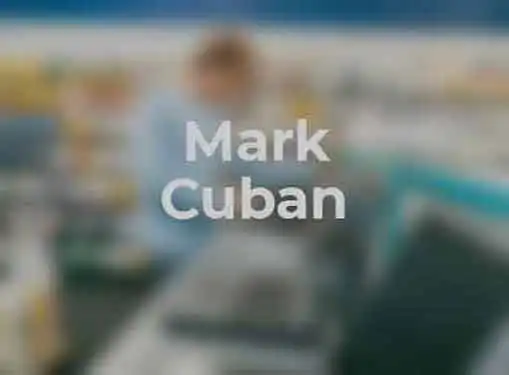 However, he did exhibit an early inclination for being an entrepreneur.
At a young age, Mark began selling packs of garbage bags for little money in order to save up some money for expensive shoes. He also supposedly made about $1,000 on a chain letter he created while in college to pay for a semester.
Cuban initially enrolled at the University of Pittsburgh but transferred to Indiana University after his first year to complete his undergraduate business degree. After his education was finished, his first step in his professional career was to move to Dallas.
He started job searching in the Lone Star state and eventually landed work as a salesperson for Your Business Software, a PC software retailer. However, he lost his job soon after because he was late in opening his store on time. This was due not to procrastination or tardiness; rather, Cuban was busy finalizing a large software purchase with a customer.
Recognizing that being an employee was no fun, he decided to become an entrepreneur.
Without a job, he started his own company, calling it MicroSolutions. Some of his customers from Your Business Software, including the one he was dealing with when he got fired, followed Cuban over to MicroSolutions.
MicroSolutions went on to become a very successful software reseller and system integration company, selling products such as CompuServe and Lotus Notes. Cuban eventually sold MicroSolutions to Compuserve for $6 million in the early 1990s.
During the early stages of the Internet revolution circa mid 1990s, Cuban became interested in the potential of the new Internet technology. With his love of basketball in mind, Cuban and his friend initiated Broadcast.com.
That site, benefitting from the Internet boom, raked in quite a bit of revenue. In fact, Broadcast.com's revenue grew to about $100 million. Later, Mark Cuban sold Broadcast.com to Yahoo for two billion dollars, and that was in addition to the significant shares of Yahoo stock he received.
The money that he earned from selling his company was used to finance Mark Cuban's true passion...basketball. Cuban developed his love of basketball back when he was a student at the University of Indiana.
When he purchased the Dallas Mavericks in 2000, he fulfilled a lifelong dream of owning a sports franchise.
One of the keys in being successful as an entrepreneur is to infuse the passion into your company. If you show your employees that you have that drive to succeed, it creates a momentum that they themselves hope to add to it.
This is exactly what Mark Cuban did for the Dallas Mavericks. Before Cuban bought the team, the Mavericks were a mediocre team with a winning percentage of 40%. Ever since Cuban took over as owner, the team won 69% of their regular season games and reached the playoffs in each of those seasons. The Mavericks also made the NBA Finals for the first time in 2006.
Richard San Juan is currently pursuing an MBA degree with an emphasis in Finance from DePaul University in Chicago. He is particularly interested in writing about business news and strategies.
Share this article
---
Additional Resources for Entrepreneurs